Splash Around at a Sacramento Water Park!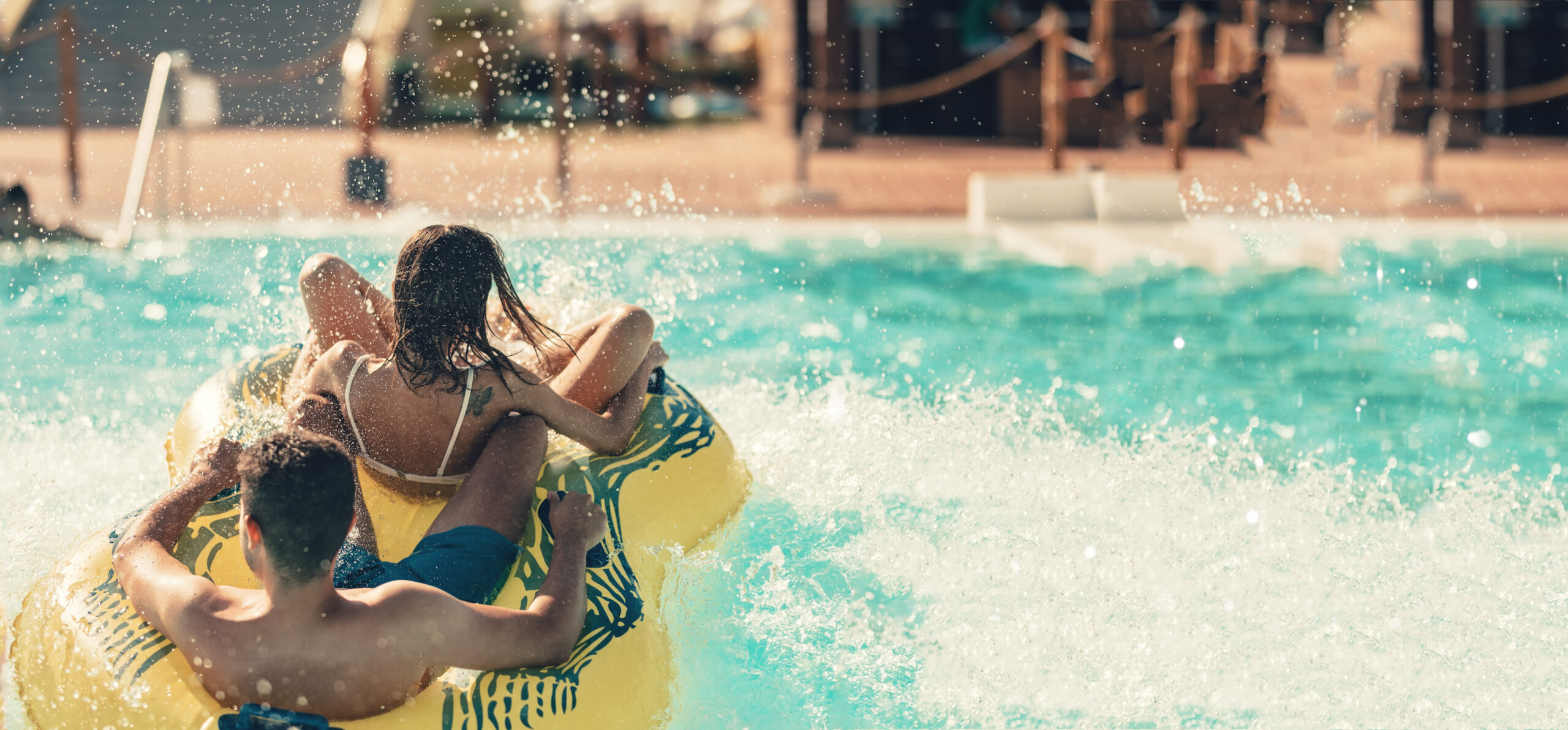 Sacramento has a rich history as a pivotal player in California's Gold Rush era. Since then, it has earned fame as the "City of Trees" for its protected wilderness and farm-to-table productions. What isn't as common knowledge it the city's wildly popular waterparks! With over 20 water parks in and surrounding the Sacramento area, there is now another reason to visit this vibrant California destination.
Always family-friendly and full of amenities, waterparks offer tons of fun in the sun! Go to places like the Scandia Fun Center that have water bumper boats and amusement park rides for the kiddos. If you're in the mood for fun mini golf, go-karts, arcades, Lazer tag, and party tables, then go to the Roseville Golfland Sunsplash. There are so many fun things to do in Sacramento!
Water Parks in Sacramento
Raging Waters Sacramento
This Cal Expo water park opened its doors in 1986 and still remains California's largest waterpark. The waterpark offers an 800-foot lazy river and has one of California's original wave pools. It has 25 attractions, including slides, pools, and activities for children and adults! The wild slides have a fame of their own: Splashdown, Hurricane, Cliffhanger Speed Slides, Breaker Beach Wave Pool, and the Shark Attack will all have you exploding with excitement and even fear while loving every minute! If you're less inclined to chase an adrenaline rush and prefer to relax in the water, enjoy the Calypso Cooler Lazy River and the Treehouse Reef. The Treehouse Reef is a 5-story attraction with water activities and secret tubes. They offer season passes, discounts, and pass-holder perks!
Wake Island Waterpark
Wake Island Waterpark offers cable wakeboarding, a floating obstacle course, ziplining, human-sized hamster wheels, and sandy beaches. Wake Island offers a kids camp for those busy parents and adult activities for parents that want to have fun! The waterpark also offers paddleboard rentals and wakeboard lessons.
Wake Island understands that their numerous activities can stir up quite an appetite, so they offer catering as well! The park offers a large variety of food and drinks at its on-site grill. Reservations are required 5 days in advance for catering services, and the waterpark does not allow outside food or drinks. So be sure to plan accordingly!  You are allowed to bring reusable water bottles to refill at the many drinks stations around the park.
Scandia Family Fun Center
The Scandia Family Fun Center has many fun attractions for all ages. With two golf courses, arcades, and batting cages, there is endless fun to be had! There are numerous packages with different rates depending on how you want to spend your day. Make sure to hop on the Crazy Dane Coaster, the Sky Screamer, Stockholm Raceway, Baltic Sea Bumper Boats, Swedish Scrambler, Norway Flier, and the Lapland Landslide for the ultimate trip! The fun center also offers party room reservations for birthdays and team parties.
Scandia also has educational tours from certified experts that include hands-on exhibits. The experts teach subjects such as aerodynamics, centrifugal force, motors, renewable energy, hydroelectric energy, as well as gravity and friction!
White Rock Splash Park
White Rock Splash Park is one of the largest splash parks in California. Before you go, check out the virtual tour offered on their website to amp up your excitement. You can view the spray parks, two water slides, and the open grass areas! Park amenities include drinking fountains, parking, two picnic areas, restrooms, and showers.
To ensure safety, the park measures children to verify that they are tall enough to ride certain slides. Children that do not meet the height requirement for the slides can enter the park for free and have unlimited fun in the spray areas. The entry fees amount to about $1 per session. Make sure to wear the appropriate swimwear and sunscreen to shield yourself from the sun!
Antelope Aquatic Complex
The Antelope Aquatic Complex offers a multi-lane pool, fun water slides, and two water playgrounds. The complex offers drinking fountains, bathrooms, changing rooms, and vending machines for snacks.
The Aquatic Complex offers rentals and has lifeguards on duty. They also offer swimming lessons for those needing a boost of confidence in the water. You can bring your family food for a picnic, as well as umbrellas and even tents. Take care to wear the appropriate swimwear and sunscreen to have the maximum amount of fun in the sun!
_____________________________________________________________________________
After a day of spending time with family on the water slides, you'll be ready to wind down and rest up in the comfort of a cozy setting! Located in the middle of McClellan Business Park, Lions Gate Hotel has 112 various rooms to choose from. From Queen Bedrooms to King Suites, there is nothing that cannot suit your needs when it comes to comfort.
Our pet-friendly hotel offers free parking and WiFi, along with a restaurant and full-service bar. Just a few minutes away from Sacramento International Airport, the McClellan Conference Center, and several other McClellan Businesses, Lions Gate Hotel is close to all your needs and wants while on vacation!
Recent Blogs