4th of July Events in Sacramento 2023: Parades, Fireworks, & Festivals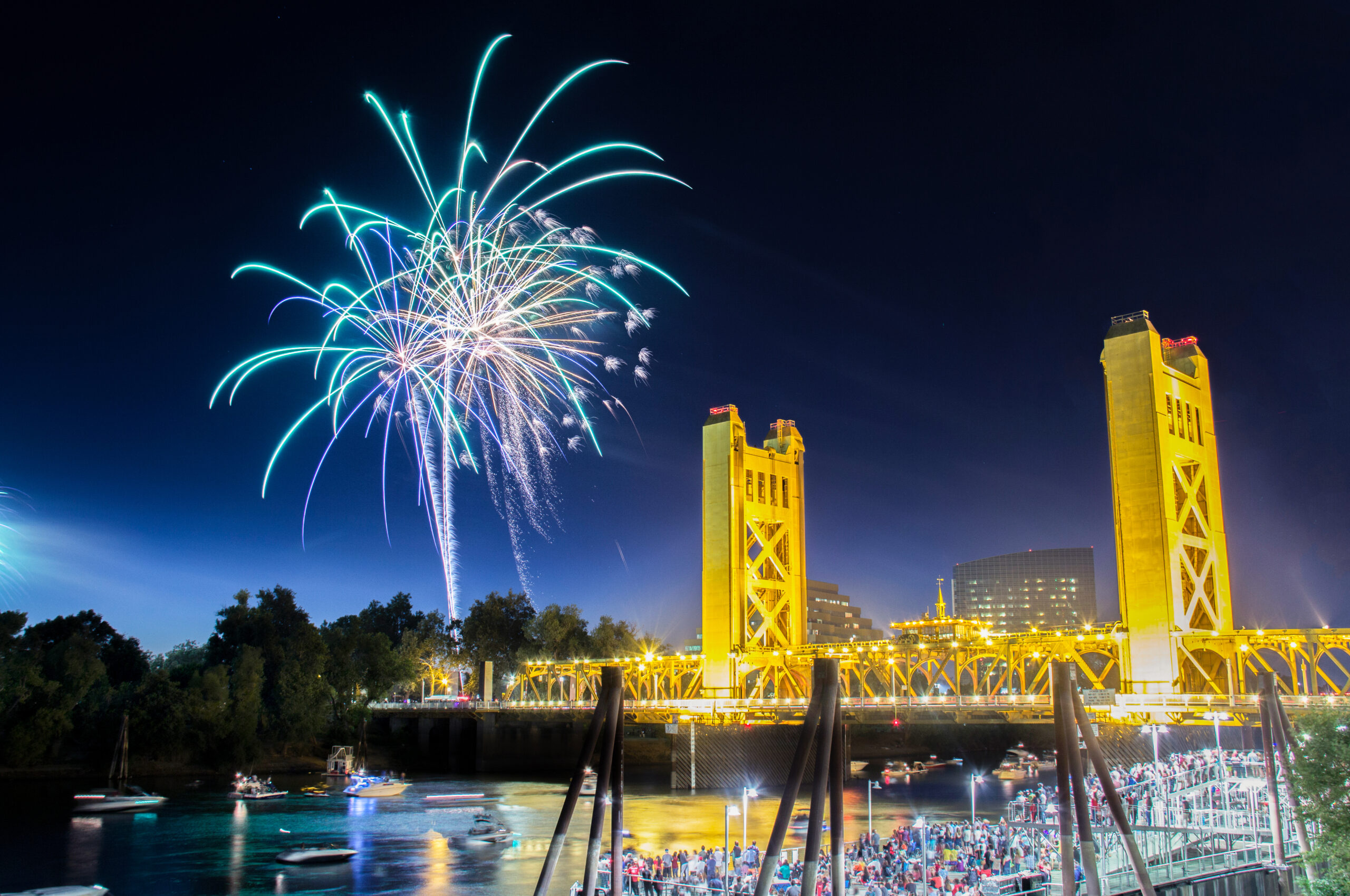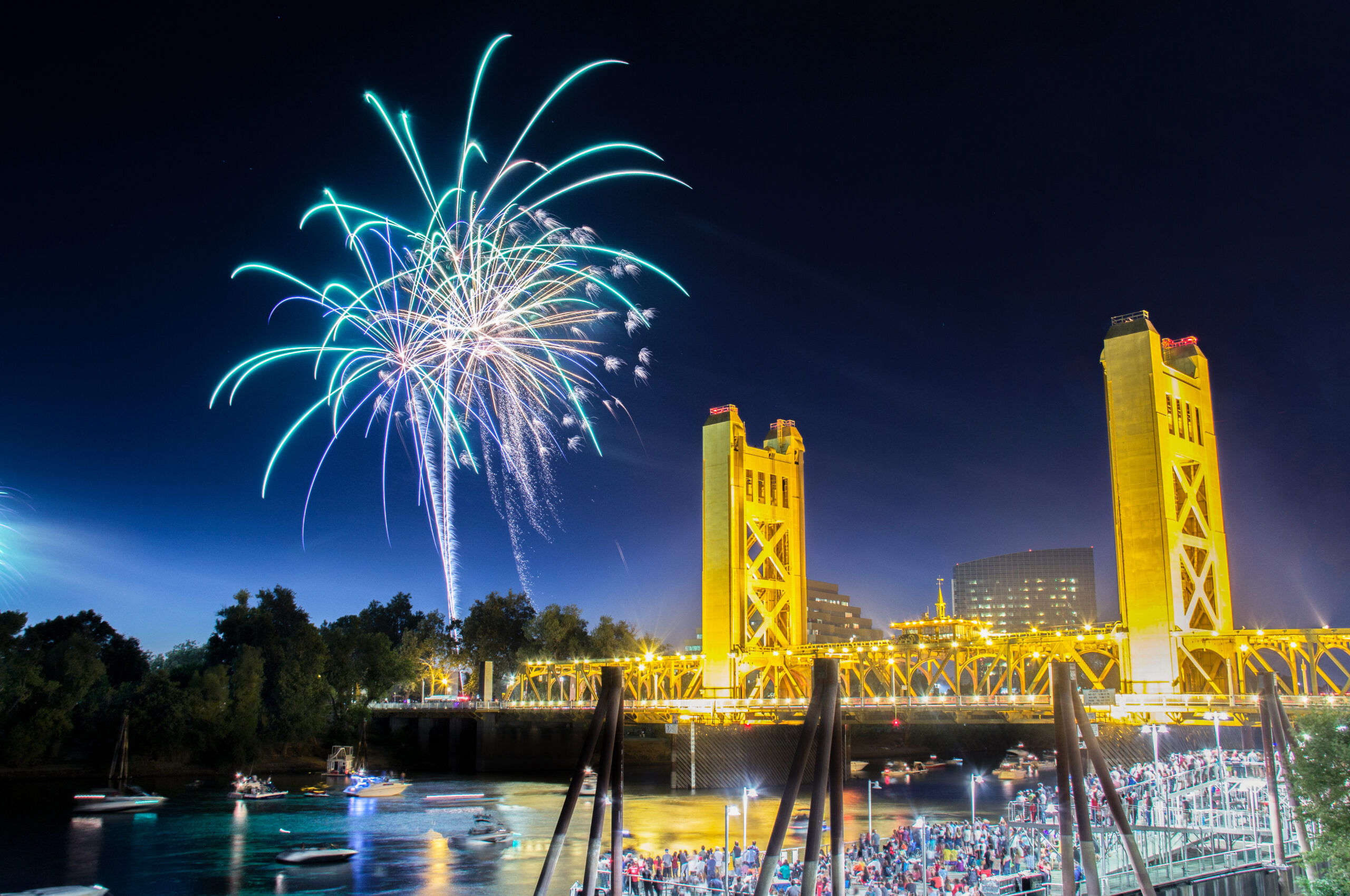 Spend this year's Independence Day weekend in the City of Trees for a getaway like no other. Join in the patriotic 4th of July events in Sacramento complete with spectacular fireworks displays and lively festivities. 
And on the weekend heading to the big event, explore the city! Visit the historic Old Sacramento, enjoy outdoor activities along the scenic American River, and treat yourself to delicious farm-to-fork cuisine. Here are 6 fun things you can also do in Sacramento this summer. 
This year's 4th of July falls on a Tuesday, though, so we won't have a long weekend like last year. But don't worry! With a little planning, you can still enjoy a fantastic four-day summer getaway. If you have some vacation days left, why not take Monday, July 3rd, off? That way, you won't have to rush through all the fun, and you can savor the holiday. 
Where should I go for the 4th of July in Sacramento?
37th Annual Rancho Cordova Fourth of July
Admission: $5 admission (free for ages 5 and under) and $10 parking
Ranch Cordova is back again this 2023 for its Annual Fourth of July Festival. A signature community event that lasts for two days, it's a celebration of the city's local community spirit and American heritage. 
The Independence Day festivities will run from July 3 to 4, from 4 pm -11 pm at Hagan Park, where you can enjoy great food, cold beers, carnival rides, concerts, free hot air balloon rides, and of course, fireworks! This year will be extra special, though as alongside the 4th of July fireworks is also a drone show integrated within the fireworks show. 
The All-American Mile Road Race and the 4th of July Parade will begin on Coloma Road at 9 am.
Fourth on the Field at Sutter Health Park 

Admission: Family four-pack $12 each, General $14 (all ages), Club access $22 only for patrons Age 21+, Suites $700
The Sacramento River Cats' annual Fourth of the Field celebration is definitely one of the most awaited 4th of July Events in Sacramento every year. Head to the Sutter Health Park in West Sacramento with your whole family and join in the fun from 6 pm to 11 pm. There's a full array of food trucks and fun family games like potato sack race, contests, a splash pad and play structure for the kids, a beer garden for the adults, live music, and a lot of other activities, open to everyone in the event. A spectacular fireworks show will culminate the celebration at 9:30 pm.
Salute to the Red, White, and Blue at Elk Grove
Admission: FREE
For some free family-friendly 4th of July activities, join the City of Elk Grove for its annual 'Salute the Red, White, and Blue' event on Independence Day. It starts at 6pm at Elk Grove Park. Come for fireworks, food, and music. 
Arden Park July 4th Bike Parade and Festival
Celebrate America's big day at Arden Park for its annual July 4th Bike Parade and Festival. The parade will start at Arden Park, at 10am. Afterward, live music, a kid zone with inflatables, raffle draws, and food will be available for everyone to enjoy. The pool will also be open to the public for free from 11 am to 1 pm. 
July 4th 5 Mile Run/Walk
Admission: FREE
If you're a fitness enthusiast you might want to check out Buffalo Chips Running Club and the Sacramento Running Association's July 4th 5 Mile Run/Walk at Glenn Hall Park. The 4th of July event in Sacramento is for free, but everyone's encouraged to donate onsite and support WEAVE, 'the primary provider of crisis intervention services for survivors of domestic violence and sexual assault in Sacramento County', and/or the American River Parkway Foundation. Registration on-site starts at 6:45 am.
After the Run/Walk, the River Park Neighborhood Association is throwing a July 4th community celebration at the Park where there will be live music, food trucks, games, contests, craft shops, and other entertainment for all ages. 
Make this 4th of July memorable and join these Sacramento events for a cause!
Other activities to do on 4th of July Weekend
Jurassic World Live Tour
View this post on Instagram
When: June 30 to July 2, 2023
Where: Golden Center 1, 500 David J Stern Walk, Sacramento, CA 95814
Get transported back in time to Isla Nublar as Golden Center 1 transforms into a prehistoric paradise with jaw-dropping life-sized dinosaurs ! It's an action-packed, unique adventure that perfect for the kids and kids at heart. Whether you're a die-hard Jurassic Park fan or simply looking for a memorable time, this show will leave you grinning from ear to ear.
Experience some of Jurassic World's most iconic dinosaurs up-close, right on your face, including Blue the Raptor, Stegosaurus, Triceratops, and the mighty Tyrannosaurus rex. Brace yourself for heart-pounding stunts, mind-blowing effects, and an unforgettable storyline that will keep you on the edge of your seat.
Check out Effie Yeaw Nature Center 
Where: 2850 San Lorenzo Way, Carmichael, CA 95608
Nestled along the beautiful American River Parkway, this hidden gem offers a serene escape from the hustle and bustle of the city. It's quiet and beautiful with wildlife abound. Take a walk through its scenic trails that wind through diverse habitats, including the river itself, oak woodlands, and meadows. Keep your eyes peeled for deer, hawks, wild turkeys, and even the occasional river otter. 
You can also learn about the local flora and fauna at the nature center through interactive exhibits and educational programs. 
Folsom Pro Rodeo
View this post on Instagram

When: June 30, July 1-3, 2023 
Where: Dan Russell Rodeo Arena, Stafford St, Folsom, CA 95630
Now on its 60th year, the Folsom Pro Rodeo is a Sacramento bucket list experience. You won't want to miss it if you're in the city for 4th of July weekend. 
The festivities will kick off on June 30th at the Ride into the Music Festival held at The Field at Lakeside. Doors open at 3:30pm, but the event won't start till 4pm. The line up includes Chris Lane, Tyler Rich, Canaan Smith, and Moonshine Crazy. 
From July 1st to the 3rd, from 6pm to 10pm, catch Rodeo Clown Matt Merritt entertain the crowd, the Flying Cowboys showing off their aerial stunts, and the Painted Ladies with their horsemanship skills. After the shows, dance the night away at Saloon Under the Stars with live music from Folsom Pro Rodeo's own band, Moonshine Crazy. 
Paint and Sip with us at Lucid Winery
When: Jul 1, 2023, Saturday, at 1:15pm to 3:15pm
Where: Lucid Winery & Event Venue, 1015 R Street, Sacramento, CA 95814
If you want a more chilled-out activity for the weekend, put on your favorite Independence-Day-themed apron, sip some wine while painting at Lucid Winery's First of July Paint and Sip party. The event ticket comes up to around $39 and this includes all the materials needed plus instructor fees. You are, however, also required to purchase one drink in the venue. 
Sacramento-based artist, Linda, will show you how to paint your own masterpiece with detailed step-by-step instructions. 
Visit the Aerospace Museum of California at Mclellan AFB
View this post on Instagram
Another hidden gem in Sacramento, the Aerospace Museum of California at McClellan Air Force Base is a must-visit whether you're interested in planes and jets or not. The museum is brimming with so much avionic history and cool and interesting stuff to learn and see — from war aircraft to the US Space Program! Discover interactive exhibits, learn about the pioneers of flight, and even pilot your own flight simulator adventure! Visit their website and learn about everything you can do in the museum and what they're all about. Trust us; this is an experience you won't want to miss.
***
For an even more memorable 4th of July celebration, stay at the Lions Gate Hotel with your family, friends, and fur babies! Our pet-friendly and family-friendly hotel offers plenty of amenities to ensure an enjoyable and comfortable stay. Call us today at (916) 640-0835 to reserve your room or suite.
Recent Blogs