What's happening at the California State Fair 2022 in Sacramento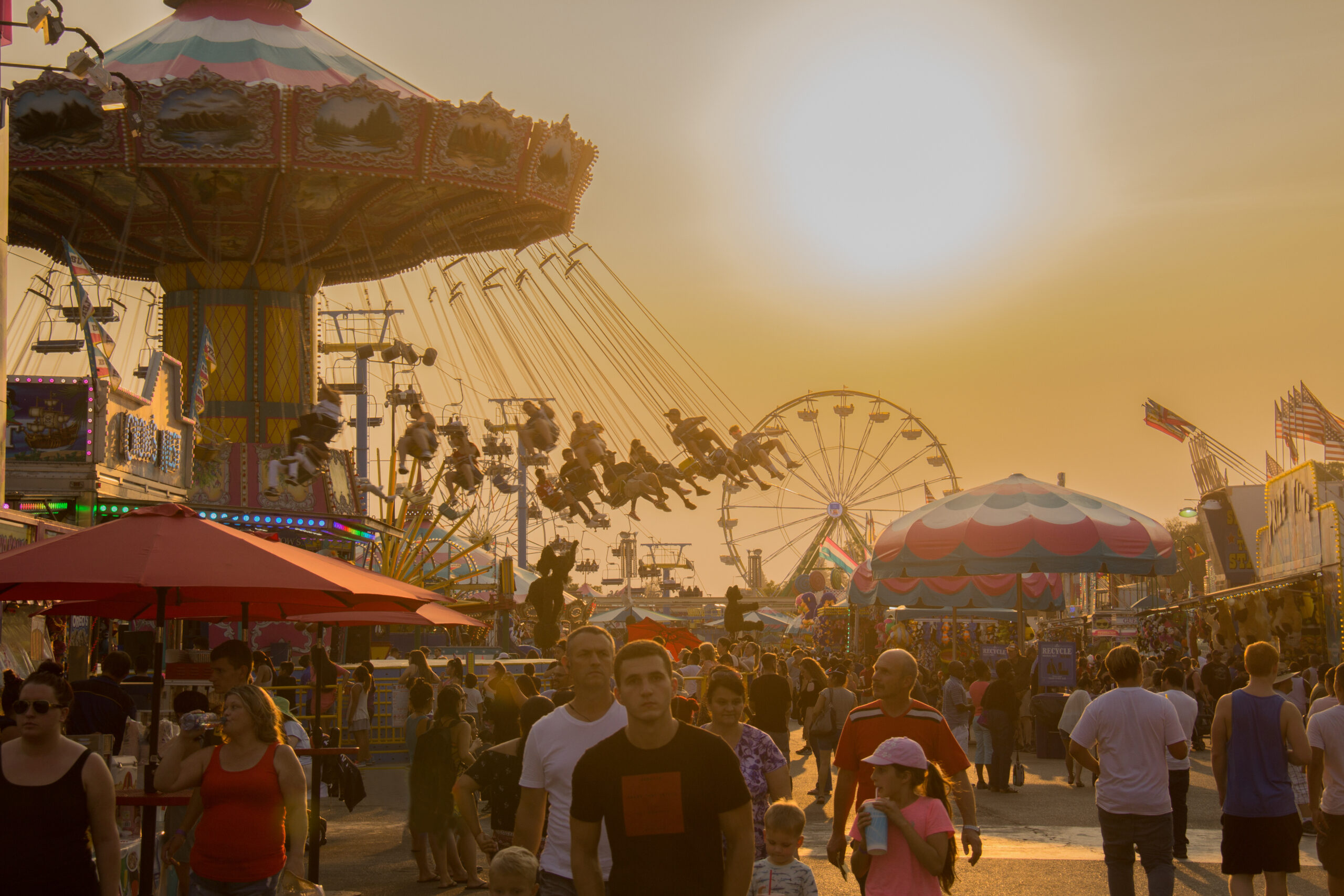 The California State Fair 2022 is finally back. Cal Expo's Board of Directors has officially announced the California State Fair 2022 dates: July 15-31, 2022.
Every year, the California State Fair, also called Sacramento State Fair, attracts over 750,000 visitors from within California and neighboring states. The award-winning festival started in San Diego in 1854 and moved around California before settling in Sacramento in 1859. The mission was initially to promote California's farming industry and has since expanded as a celebration of California culture. Agriculture, diversity, technological innovations, culinary prowess, and world-famous traditions make the California State Fair an experience for all.
With traditional Cal Expo events, competitions, concerts, food festivals, carnivals, contests, and exhibits on the line-up, the Cal Expo Fair is a must-do this summer. Add it to your summer bucket list this year, and head to Sacramento! For tickets, visit Cal Expo's website.
Here's a rundown of our favorite Cal Expo events in this year's fair:
Competitions
It really isn't a proper state fair without a little friendly competition! There will be over 19 competitions in the California State Fair 2022, including the traditional livestock competitions, art competitions, County Fair Best Of Show, best wine, best cheese, best craft beer, best homebrew, best California cannabis, and a whole lot more!
For a complete list of the competitions and their schedules, click here.
Toyota Concert Series On The Golden 1 Stage
This year's Cal Expo Fair concert series has a blowout lineup with performances from internationally acclaimed artists including Chaka Khan, Neon Trees, TLC, Los Lonely Boys, Night Ranger, Queen Nation, as well as other incredible local talent.
All the concerts at Golden 1 Stage are free with each California State Fair & Food Festival General Admission Ticket. If you want to really get up close and personal, reserved seats are available from $15 up.
You can find the line-up and schedule of performance here.
Read to Ride Program
The Sacramento State Fair is a whole family affair catering to fair-goers of all ages. Included in this year's fair is the Read to Ride Program. Students from kindergarten through 8th grade can get two free rides and a monorail ticket at the CA State Fair & Food Festival. All they have to do is read two books, write a summary about it in the form provided by the fair (download it here), and bring the completed form to the California State Fair Guest Services located inside the main gate to redeem your tickets.
Food Festival
With over thirty food vendors joining the fair's food festival this year, you're guaranteed to go home happy! From savory to sweet, there's a plethora of cuisine to choose from for all appetites. Visit all the award-winning stalls from 2019 and try to find new winners for this year.
Get your Food Festival Pass online or at the Main gate for only $28 for 4 tickets. Each ticket is redeemable at any of the participating vendors.
Save Mart California's Kitchen
Enjoy sampling booths from California's best produce, products, and beverage vendors. You're also invited to check out kitchen demonstrations from the state's best restaurants, chefs, and magazines! There will be classes where you can learn about California's most outstanding products and test your cooking skills by participating in cooking challenges for all skill levels! Find out more and check out all the activities and schedules here.
Silent Disco
Never heard of Silent Disco? You won't hear a thing but the disco is a sure thing. Come get your groove on at California State Fair 2022 in Exhibition Building #5! Put on some headphones and dance with family and friends to the music of 3 live DJS playing Top 40 Dance Hits/ EDM; '80s, 90's & 2K Throwbacks; and Hip Hop/R&B/Latin.
Join the fun every Monday to Thursday from 1 pm to 10 pm and every Friday to Sunday from 12 pm to 10 pm.
Visit The Horse Arena For The Cavalcade Of Horses
This is not your average horse show! At the Cal Expo we're talking equestrian aerialists, acrobats, jugglers, dancers, fire artists, trick riders, and much more! The Horse Arena will be holding shows throughout the day so you're sure to catch the fun! Heart-stopping shows include spectacles from Capital City Equestrian Aerialist, Olympius Dream Team, and the Turn 'N Burn Trick Riders, among others.
Out at The Fair
Now in its 5th year, Out at the Fair is a celebration of diversity in the Golden State. Join the special day on Saturday, July 30, 2022 and have a blast at Drag Queen Bingo at the Miller Lite Grandstand, horse racing, and a variety of entertainment at the Promenade Stage.
Head to the Main Gate for a group photo with the joiners at 6:15 pm, then boogie over to Expo Building #5 for the Silent Disco.
Exhibits
The learning never stops, especially at the California State Fair 2022. There are plenty of exhibits at the fair to visit: Cannabis Exhibit in Expo Center Building 1, California Fresh Exhibit in Building A highlighting California's diverse specialty crops, the new Cats and Dogs Exhibition at Expo Center Building #4, and Toytopia in Expo Center Building 6 where you can learn about well… toys!
________________________________________________________________________
The celebration will be bigger and better this year at the California State Fair 2022. Don't miss out on all the fun Sacramento has to offer!! When you do, we have a room waiting for you at Lions Gate Hotel. Located in a quaint part of Sacramento and less than an 18-minute drive to Cal Expo, you'll be near enough to the celebration but also far enough to relax and unwind. Click the link below to book or give us a call at (916) 640-0835 for reservations.
Recent Blogs