Top Ways for Visitors to Enjoy a Day in Sacramento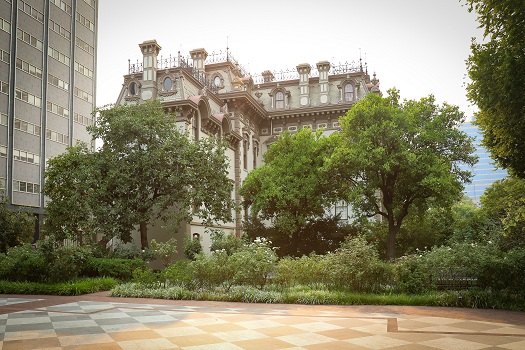 Sacramento, the capital of California, is a city with rich history, culture, and countless interesting things to see and experience. You'll understand why the Sacramento Convention & Visitors Bureau chose "California begins here" as the city's official slogan after you spend some time exploring this fascinating city, whether you're looking to do some sightseeing or simply unwind. You may even find yourself falling a bit in love with Sacramento, especially if you check out some of the things on this list of the best things to do when you visit, brought to you by the friendly staff from Lions Gate Hotel, your premier choice among hotels near Sacramento.
Check Out the Museums
From railroad history to contemporary art and classic cars, you're sure to find something to pique your interest among Sacramento's world-class museums. Whether you're visiting with the whole family or enjoying a relaxing getaway on your own, you won't be disappointed by these favorites:
California State Railroad Museum – One of the city's most popular museums, the California State Railroad Museum gets more than 500,000 visitors every year. Take a trip back in time to discover how railroads shaped California, its economy, and every aspect of daily life in the 19th century. With six buildings covering 225,000 square feet, the museum features fully restored railroad cars and locomotives, and you can even step aboard a train at the Railway Post Office to get a feel for what it was like when railroads were the ultimate in state-of-the-art transportation.
Crocker Art Museum – You can easily spend a whole day wandering among the incredible works of art featured in this Sacramento treasure. Opened in 1871, it's the longest continuously operating art museum in the American West, and it displays artworks that date all the way from the Gold Rush era to today. In addition to housing one of the largest collections of international ceramics in the US, the Crocker Museum also displays works from Africa, Asia, and Europe.
California Automobile Museum – The California Automobile Museum houses an extensive collection of more than 120 classic and modern vehicles that show the evolution of American automobiles from 1885 to 2011. The museum presents special exhibits throughout the year, focusing on themes as varied as road trips, California car culture, camping, and pickup trucks. If you're visiting during the summer, make sure to check out the series of drive-in movie nights.
Visit Historic State Parks
In addition to visiting Sacramento's unique museums, you can learn a lot about California history and culture by spending some time at these historic parks:
California State Indian Museum State Historic Park – A great way to understand the history of California is to start by learning about the region's original residents. At this park, you'll get an in-depth view of the lifestyle and culture of the Native Americans who have lived in this area for thousands of years.
Leland Stanford Mansion State Historical Park – This spectacular 19,000-square-foot mansion is an impressive example of Victorian-era architecture, with 17-foot ceilings, ornate hand-carved woodwork, and period furnishings.
Old Sacramento State Historic Park – In Old Sacramento, you'll find more than 50 historic buildings that date back to the 1850s and are now occupied by locally owned shops, hotels, restaurants, and museums. When you're here, take a ride in a horse-drawn carriage, enjoy a riverboat excursion, or climb aboard a vintage locomotive for a jaunty railroad ride.
Make Your Way to Midtown
Midtown is a bustling, vibrant area situated at the heart of Sacramento urban life. Located between 16th and 29th Streets and E and R Streets, the midtown area features attractions such as:
Sutter's Fort – Before the California Gold Rush, Sacramento life revolved around Sutter's Fort. Built by John Sutter in 1839, the fort was the hub of daily life until gold was discovered, after which it was abandoned. The completely restored fort is listed on the register of National Historic Landmarks.
Midtown Farmers' Market – This popular local event features offerings from vendors and local farmers, including fresh fruit, vegetables, and a wide variety of tasty treats. The farmers' market hosts chef demonstrations every month, and on the second Saturday of the month, you'll also find vendors selling crafts.
Other Midtown activities – This lively area is where you want to be if you're interested in gourmet dining at popular restaurants, shopping, browsing eclectic art galleries, or catching fantastic theater and dance performances or comedy shows.
Whether you're vacationing in Sacramento with the whole family or taking some alone time to relax, you'll love the elegance, comfort, and convenient location of Lions Gate Hotel. From spacious Queen Bedrooms to luxurious Executive King Suites with kitchenettes, we have everything guests need for an unforgettable vacation. The amenities at our pet-friendly hotel near Sacramento include free Wi-Fi and parking, an on-site restaurant and full-service bar, and an outdoor pool. Our dedicated staff aims to provide a memorable experience for each of our guests, so call us today at (916) 640-0835 to reserve your room or suite.
Recent Blogs