Top 6 Reasons to Visit Sacramento This Year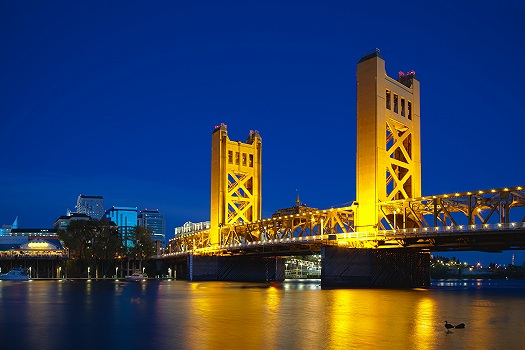 Los Angeles and San Francisco are two of the major cities that attract visitors to California. However, Sacramento, the state's capital, is an equally fascinating destination. There are a number of reasons you should make a point of venturing to Sacramento in 2022.
1. There's Amazing Scenery & Outdoor Recreation
The American and Sacramento Rivers border the city, which adds to the stunning beauty of the area. The rivers also appeal to people who enjoy water-based activities. Anglers, kayakers, and white water rafters enjoy the waterways year-round. There's also a 32-mile trail along the American River that regularly attracts bikers, hikers, and joggers. The path runs from Old Sacramento to Folsom Lake, and the majority of the journey is shaded. There are also various destinations along the way to grab a refreshing drink or a quick meal.
2. The History Is Fascinating
Sutter's Fort was founded by John Sutter during the middle of the 19th century. The fortress/farm served to protect him while offering frontiersmen the chance to trade their wares. You'll be charmed by the sights as you stroll along the wooden sidewalks of Old Sacramento. Colorful historic buildings provide places to dine and shop. Horse-drawn carriages offer the chance to tour the area. The California Automobile Museum, the California State Capitol Museum, and the California State Railroad Museum provide other means of exploring local history. Spend your day discovering the city's rich history and return to your hotel in Sacramento ready for a delicious dinner and an evening of relaxing by the pool.
3. There Are Several Retro Venues to Explore
Step back in time by visiting some of Sacramento's retro establishments. Take in a double feature at the West Wind Sacramento Drive-In, and make sure to stop by the concession stand before the show begins. After a day of enjoying the city, grab a treat at Rick's Dessert Diner, which boasts a '50s vibe. Put a few quarters in the jukebox and enjoy popular tunes while indulging in delectable desserts.
4. There's a Great Art Scene
Sacramento offers the opportunity to gaze upon larger-than-life street art. The downtown and midtown regions boast 75 colorful murals that encompass a variety of subjects. The Crocker Art Museum gives guests a dose of culture with permanent and touring pieces from African, Asiatic, and Oceanic cultures. The expansive facility has been collecting various genres of art since 1885.
5. It's Family Friendly
Even the youngest of guests can enjoy the city by touring Fairytale Town. The park has more than 25 playsets based on popular children's fairy tales. Children also have the chance to meet costumed staff members representing famous storybook characters. At Sacramento's outdoor and indoor theaters, guests can enjoy live performances. Animal lovers might like exploring the small zoo located south of the downtown area. The 14-acre habitat cares for 140 animal species.
6. It's a Foodie Paradise
Sacramento is proud to be known as "America's Farm-to-Fork Capital." Up to 50 percent of all the nation's produce is grown and harvested in the Sacramento area. In addition, as the city has such a diverse population, diners can enjoy meals representing numerous ethnic cultures from Asia, Europe, Mexico, and Africa. Foodies have more than 700 eateries from which to choose.
Whether you're vacationing in Sacramento with the whole family or taking some alone time to relax, you'll love the elegance, comfort, and convenient location of Lions Gate Hotel. From spacious Queen Bedrooms to luxurious Executive King Suites with kitchenettes, we have everything guests need for an unforgettable vacation. The amenities at our pet-friendly hotel near Sacramento include free Wi-Fi and parking, an on-site restaurant and full-service bar, and an outdoor pool. Our dedicated staff aims to provide a memorable experience for each of our guests, so call us today at (916) 640-0835 to reserve your room or suite.
Recent Blogs