Top 5 Things for Sacramento Visitors to Add to Their Do-Not-Miss Lists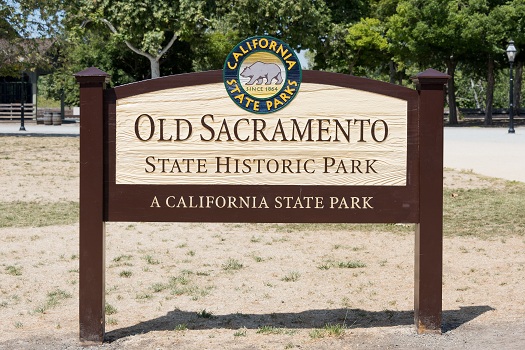 A decent sampling of the rich history of California lives in Sacramento, which is a great city to visit as a standalone destination or one that serves as your main hub for day trips to nearby spots. If you have plans to head to California's capital soon, now's a good time to fine-tune your travel itinerary. If you're open to suggestions, keep reading to discover five things you shouldn't miss on your trip to Sacramento.
1. Old Sacramento State Historic Park
If history's your thing, you'll step right into the past when exploring this Gold Rush–era park with an 1800s vibe. Not far from the I Street Bridge, it's also where you can browse on-site eateries and shops and a saloon that's been around since California's early days. Various on-site and adjacent attractions can be found here as well, including:
• California State Railroad Museum
• Horse-drawn carriages
• Wells Fargo History Museum
• California State Military Museum
• A renovated riverboat that now houses a theater and restaurant
2. Stanford Mansion & the California State Capitol
These are two historic and ornately designed buildings, both of which have ties to California's government, since the mansion is also where notable state visitors are often received. The Stanford Mansion's Victorian-era architecture is especially impressive from the outside. Guided tours are usually available, although you should check in advance of your trip, since there may be restrictions on indoor access due to COVID-19 safety measures.
3. Sutter's Fort State Historic Park
You won't want to miss this gem found in the city's bustling Midtown area on the east side of downtown Sacramento. It's home to one of the oldest forts in the United States as well as an assortment of foliage and other natural sights. And if you come here during certain times, you'll find historic demonstrations put on by volunteers wearing period attire. The main entrance to the park is on 28th Street. After spending the day in this delightful park, you'll be ready to return to your Sacramento hotel for a delicious dinner and an evening of relaxing by the pool.
4. The American River
Known for its important role during California's Gold Rush days, the American River is now a prime spot for outdoor enthusiasts visiting Sacramento. When conditions are right, it's a perfect place to do some rafting or enjoy other water-based activities. For those times of the year when conditions aren't all that great for doing things in the water, you can always walk or hike along the American River Trail, which runs around the river and stretches just over 30 miles in length.
5. The Handle District
If your idea of a great getaway is being a hop, skip, and jump away from a decent mix of dining and shopping options in one convenient spot, you'll love the Handle District. Encompassing a single block in the city's Midtown area, it's home to coffee shops, restaurants, bars, and breweries. As far as shopping goes, you'll find an assortment of boutique clothing stores and specialty shops. More specifically, this district includes shops and eateries around the boundaries of Capitol Avenue and 18th, 19th, and L Streets.
Start planning your Sacramento vacation now by making your reservations today at Lions Gate Hotel, one of the finest Sacramento hotels. From spacious Queen Bedrooms to luxurious Executive King Suites with kitchenettes, we have everything guests need for an unforgettable vacation. The amenities at our pet-friendly hotel include free Wi-Fi and parking, an on-site restaurant and full-service bar, and an outdoor pool. Our dedicated staff aims to provide a memorable experience for each of our guests, so call us today at (916) 640-0835 to reserve your room or suite.
Recent Blogs