The Best Festivals, Concerts, and Events in Sacramento you don't want to miss this Summer!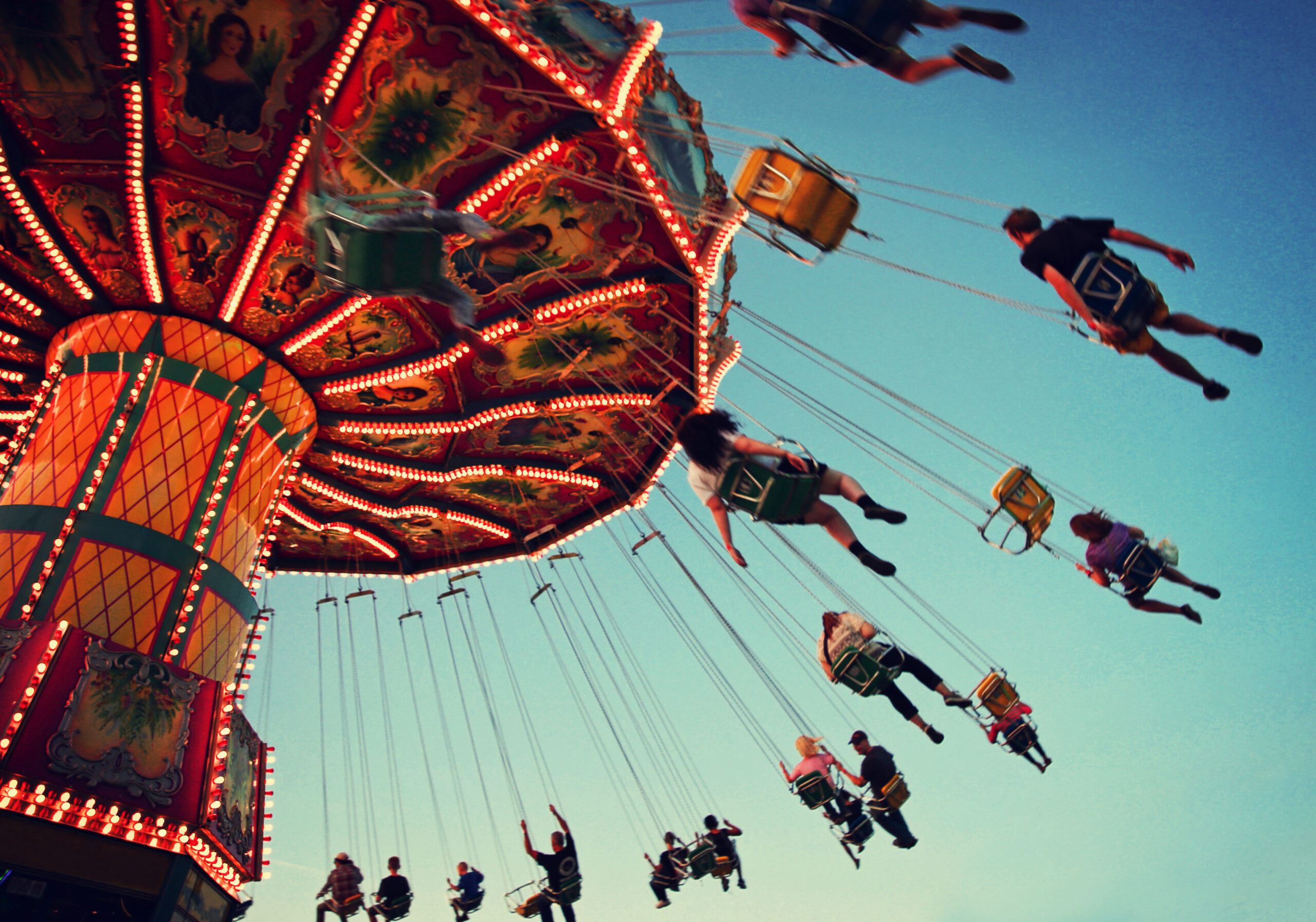 Summer 2022 is going to be a season of celebration and redemption as we all slowly move past the pandemic and return to normal. It's been more than two years of lockdowns, work-from-homes, and travel bans. It's time to make the most of the summer heat and get social in person. Festivals, concerts, and events in Sacramento are going back in full swing this season. Join the celebration and redeem all those lost summer affairs from being stuck indoors.
Here are 5 of our favorite events in Sacramento that you would not want to miss this summer:
California State Fair and Food Festival, July 15–31 @ Cal Expo
We've missed the California State Fair in the past 2 years. But they've been away for good reasons – helping the state respond to Covid-19 since the pandemic began. The good news is they are back bigger and better this year! For more information about the festival, check out our blog about what's happening at the California State Fair and Food Festival this year.
Farm to Fork Festival, September 8-24, 2022
One of the biggest and most anticipated festivals in Sacramento every year, the Farm to Fork Festival is a celebration of Sacramento's glorious agricultural bounty. The Festival has 3 main highlights starting with:
Legends of Wine – a wine tasting event featuring varietals from regional wineries and food from select farm-to-fork restaurants in Sacramento on September 8 at the State Capitol.
The Tower Bridge Dinner – a one-of-a-kind farm-to-fork dinner experience prepared by some of the region and the world's top chefs, including Nina Curtis, Greg Desmangles, Q Bennet, Patrick Prager, and more at the Tower Bridge on Sunday, September 11 from 4:30 pm to 10 pm.
The Street Festival – This free event offers an exciting plethora of local farm-to-fork food, craft beers, wines from within the region, cooking demonstrations, interactive booths by local farmers, grocers, and ranches, and much more. The festival is held at the Capitol Mall on September 23, Friday, from 4 pm-9 pm, and on September 24, Saturday, 11am-9pm.
Sacramento Banana Festival, August 20 & 21, 2022, at William Land Park
This summer, go bananas at the 10th Annual Banana Festival: 'Banana International.' This multicultural event celebrates various cultures that use bananas as food or as a part of art and their culture, including Asia, Africa, and the Americas.
Prepare for a fun-filled family day with all kinds of entertainment, including live bands and performances, multicultural food, beer, wine, games, contests, art exhibits, shopping, a kids zone, carnival rides, and more!
Proceeds from the festival will help support the National Academic Youth Corps, a non-profit organization working closely with the Sojourner Truth Art Museum.
Concerts in the Park, May 6 – July 29, Cesar Chavez park
Bring your blankets and lawn chair, and see you at Cesar Chavez Park every Friday from 5 pm to 9 pm for one of the best free concerts in Sacramento – Concerts in the Park. It's free! So unless you have a very important appointment set for the night, join the party and jam with local artists, including Picturesque, Nappy Roots, Cannons, Mod Sun, and many more!
Great American Triathlon, July 16, 2022, American River Parkway
This summer-time tradition is back again. The event has race categories for all ages and skill levels. So, don't be shy, tell your friends, sign up and be part of this great athletic competition benefitting the American River Parkway Foundation and CASA.
The Great American Triathlon is a no-swim triathlon benefit that includes a 5.82-mile run, a 12.5-mile bike ride, and a 6.10-mile paddle'. For more information, visit their website.
________________________________________________________________________
There are many things to do in Sacramento this summer, and they're all guaranteed to be fun and exciting! If you're coming over to attend one of the festivals or events in Sacramento or looking to get out of your own home without going too far, stay with us at Lion's Gate Hotel for a relaxing and relaxing stay. Explore Sacramento with us and fall in love with our historic city.
Recent Blogs