Sacramento's Top Places for Shopping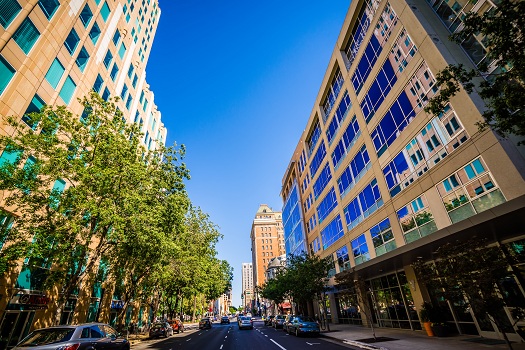 When you're not checking out the impressive collection of vintage autos at the California Automobile Museum or taking in the river views along the Jedediah Smith Memorial Trail, you can always do some shopping during your time in Sacramento. California's capital city has many charming destinations where you can pick up delightful trinkets, trendy fashions, and other appealing finds. Below, we highlight some of the city's best shopping spots.
Downtown
While it's primarily the city's main financial hub, downtown Sacramento is also home to an assortment of shops and boutiques. Within the city's downtown grid, you'll find shopping options that include:
• Thrift and consignment stores
• Gift boutiques and shops
• Specialty shops
• Fashion boutiques and stores
• Bookstores
Downtown Commons
Formerly known as the Sacramento Downtown Plaza, Downtown Commons, or DOCO, is where many locals and visitors often hang out when looking to conveniently shop. It's worthy of a separate spot on this list because it has many stores, shops, and other unique features in one convenient, easily accessible location. Some of these include:
• Macy's and Macy's Backstage
• The Lash Lounge
• Urban Outfitters
• The Sacramento Kings Team Store
There's also a movie theater here along with several quick-bite eateries and restaurants. A 24-hour gym is nestled within DOCO as well if you prefer to get a workout in during your trip to Sacramento.
Lyon Village Shopping Center
Located on Fair Oaks Boulevard, Lyon Village Shopping Center is a popular local shopping hub. This cozy shopping center is peppered with boutique shops that include many hidden treasures you can always bring back with you as gifts or keep as souvenirs. If you have a sweet tooth, treat yourself to some frozen yogurt or candy while shopping here.
Florin Towne Center
Found at the corner of Florin Road and Stockton Boulevard, this is a great shopping spot to visit if you need a few supplies to tide you over during your visit to Sacramento. It's mostly home to well-known chain stores. There's also a place here where you can pick up some treats for any furry family members you may have back at your pet-friendly hotel near Sacramento.
The Promenade
Another popular local shopping spot is The Promenade, an open-air shopping center on Freeway Boulevard. It's a cheery, well-maintained spot with a plethora of stores all in one location.
Pavilions Shopping Center
If you prefer more upscale shopping options during your visit to Sacramento, check out this great shopping spot on Pavilions Lane. After you browse the jewelry and other offerings available here, you're welcome to treat yourself to a steak dinner or get your taste buds tingling with any of the other dining options here.
Arden Fair
You'll find plenty of shopping options in one handy location at Arden Fair on Arden Way. The largest shopping mall in Sacramento, it houses nearly 200 stores spanning two levels. There's also an indoor carousel here, which can be appealing if you're coming to Sacramento with your kids.
Shopping in Sacramento makes it easy to treat yourself and find some thoughtful gifts for your loved ones. For more suggestions for great shopping spots, just ask the friendly staff at Lions Gate Hotel, one of the finest hotels near Sacramento. Our comfortable, stylish accommodations offer the convenience of luxurious amenities like free Wi-Fi and parking, LCD flat-screen TVs, an outdoor pool, and an on-site restaurant and bar. Call us at (916) 640-0835 today to make your reservation.
Recent Blogs