Sacramento's Top 5 Trendy Spots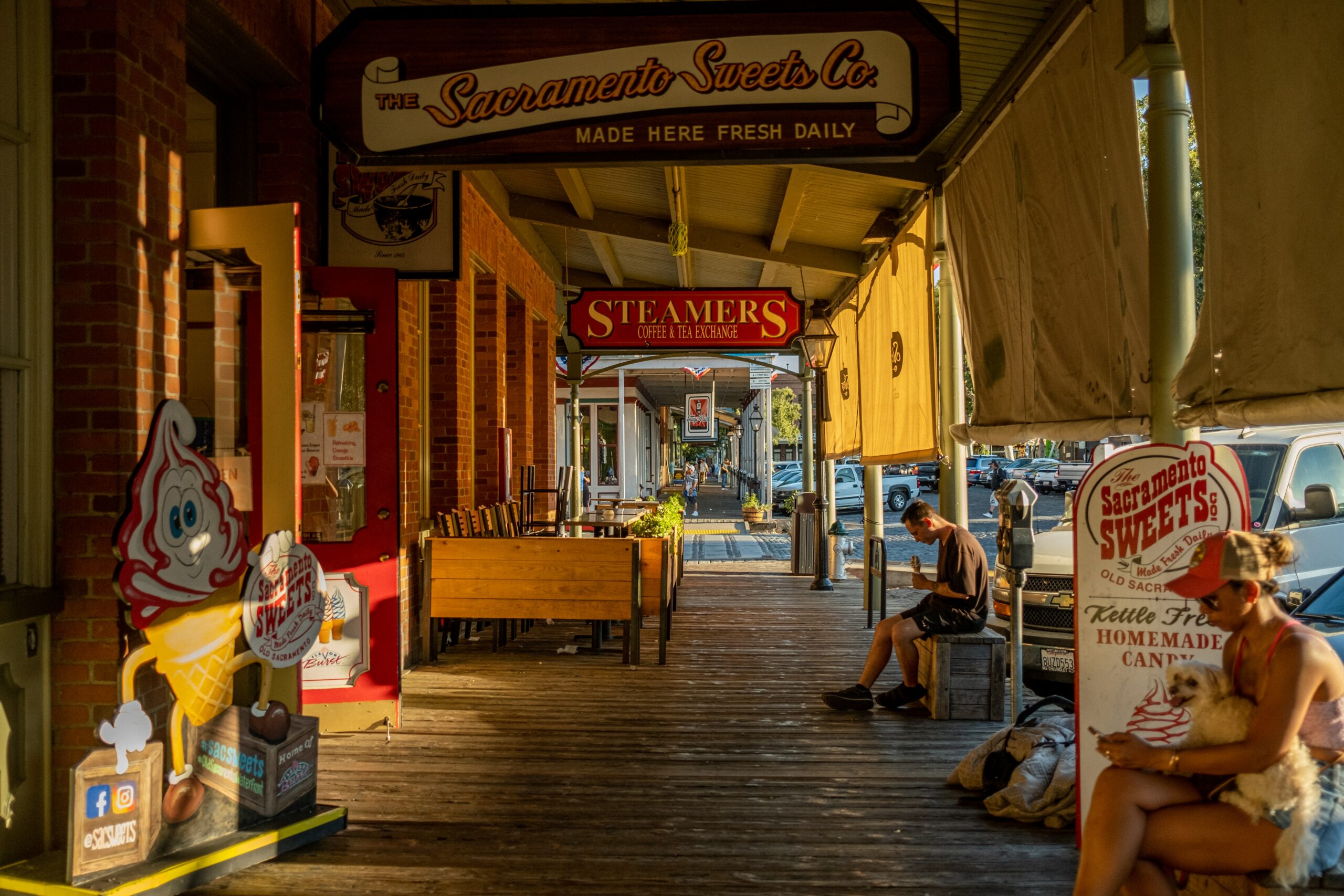 Sacramento is the heart of California, and not just because it's the state's capital city. It's also a place with an assortment of hip spots that appeal to both locals and visitors. If you have a preference for hot spots and popular attractions with a happening vibe in one way or another, we've got some suggestions for you. Continue reading to discover our picks for the five hippest spots in Sacramento, CA.
1. Old Town
Old Town is easily one of the hippest spots in Sacramento if you have an appreciation for history, especially anything involving California's Gold Rush days. Nestled conveniently on the waterfront, it's a spot where you can fully immerse yourself in history with stagecoach rides along cobblestone streets. You'll be also treated to an appetizing mix of restaurants and bars along with attractions and features that include:
• A riverboat where you can have a great meal
• Old Sacramento State Historic Park
• The California State Railroad Museum
• Old-time saloons with a fun, inviting atmosphere
2. Discovery Park
There are many outdoor spots to enjoy and appreciate during your time in Sacramento, yet one of the most beloved ones locally is Discovery Park. Spanning 300 acres, it's a nature lover's paradise that can absolutely be considered a hip spot if you have an appreciation for camping, hiking, and swimming. This is also where you can have a picnic or rent a bike locally and take a ride along the Jedediah Smith Bike Trail. After spending the day in this delightful park, you'll be ready to return to your hotel in Sacramento for a delicious dinner and an evening of relaxing by the pool.
3. Midtown
Midtown is one of the hippest spots in Sacramento if your idea of a great time includes convenient access to exceptional dining options and a thriving nightlife scene. During the day, it's a great place to see colorful houses, grab some tasty pizza, or have a delicious dinner at a nearby restaurant. When the sun goes down, things heat up in Midtown. This is when many of the bars and restaurants in the area offer live entertainment with a palate-pleasing selection of adult beverages.
4. Heart Health Park
Located on the grounds of the Cal Expo, the former Papa Murphy's Park has one of the largest soccer fields in the country. Heart Health Park is also one of the hippest spots in Sacramento because of the many events that take place here throughout the year. In fact, the park routinely hosts several international sporting events and an assortment of entertainment events.
5. William Land Park
This particular park is a hip local spot largely because of the many activities that can be enjoyed here during your visit. It's on the cozy side in terms of size, although it does have a golf course, a playground, and basketball courts. You can also have a picnic here or take a quiet, reflective stroll through a charming on-site rock garden. Plus, it's a hip place to go if you'll be coming to Sacramento with your kids, since the pool has a children's wading pool area.
Start planning your Sacramento vacation now by making your reservations today at Lions Gate Hotel, one of the finest Sacramento hotels you can find. From spacious Queen Bedrooms to luxurious Executive King Suites with kitchenettes, we have everything guests need for an unforgettable vacation. The amenities at our pet-friendly hotel include free Wi-Fi and parking, an on-site restaurant and full-service bar, and an outdoor pool. Our dedicated staff aims to provide a memorable experience for each of our guests, so call us today at (916) 640-0835 to reserve your room or suite.
Recent Blogs