Sacramento Wineries and Events: How to Celebrate California Wine Month in Sacramento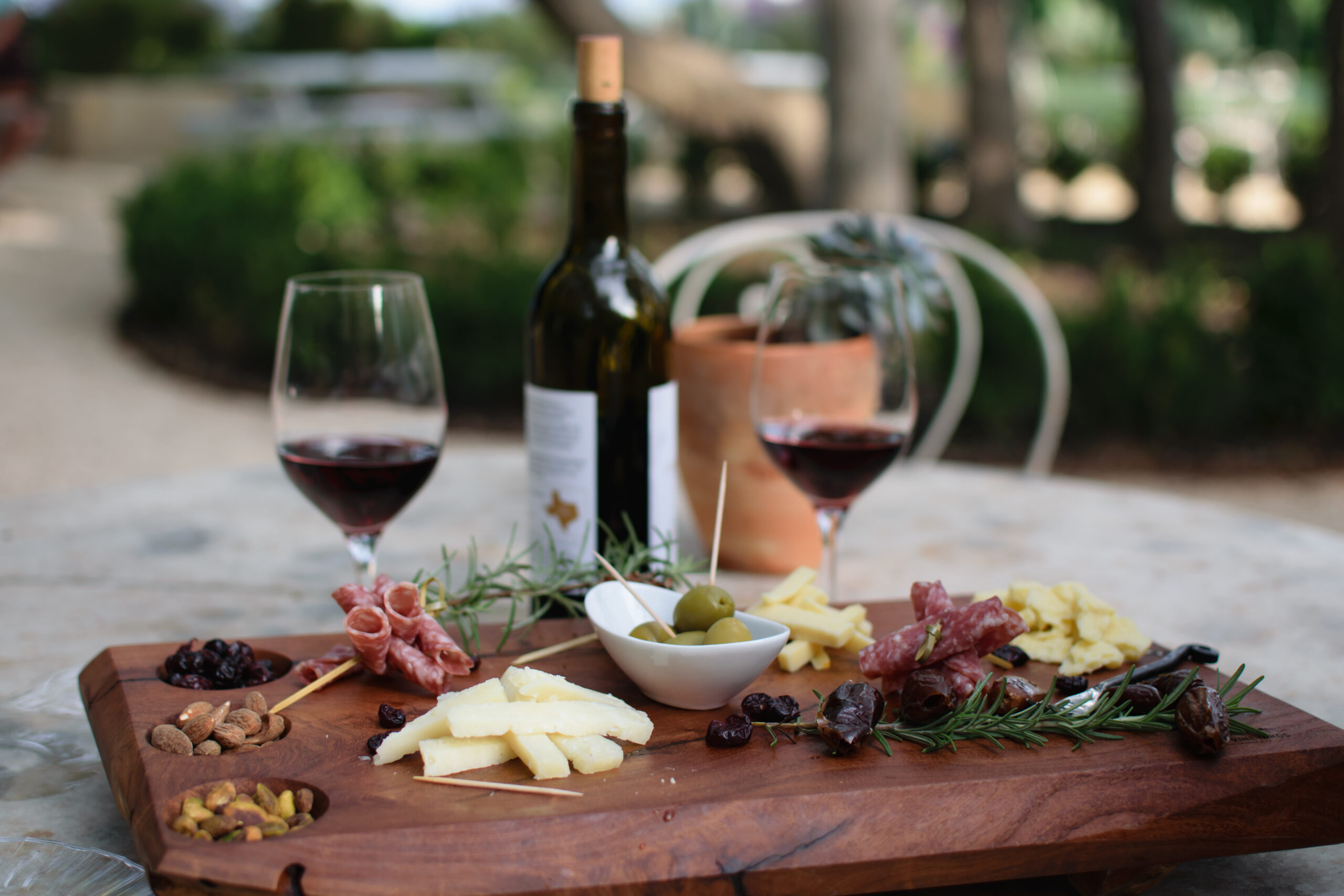 Check out these awesome wineries in the Sacramento area:
58 Degrees & Holding Co. Wine Bar
Located in the heart of midtown, 58 Degrees & Holding Co. is one of the Sacramento wineries that are a combination of a wine bar and a restaurant. There, you are given the chance to experience popular cuisines amongst the locals paired with their vast diversity of wines and cocktails.
The staff are well versed and will happily suggest perfect pairings for your meal or drink of choice. The restaurant hosts a kitchen and bar, along with indoor and outdoor seating.
Need space for an event? 58 Degrees & Holding Co. even offers spacious dining areas and menus for parties of up to 100 guests!
How to get here
South Slope Wines
South Slope Wines creates premium artisanal wines with grapes that are sourced from the Sierra Foothills. Their goal is to focus on each trait of single varietal wines without blending out the different features. Their wine tasting events are hosted in an old farmhouse, giving wine tasting in Sacramento a more authentic experience. They devote 2 days out of the week to making their wine!
South Slope offers an amazing wine club with benefits ranging from barrel-tasting events to private release parties. Have fun parties with amazing scenery when you host events with them with groups of at least 15 or more-up to 200 people!
How to get here
Youngs Vineyard
If you're looking for wineries in the Sacramento area with amazing views and peaceful settings, then Youngs Vineyard is the place for you! Located in Shenandoah Valley, Youngs Vineyard is encased in 30 acres of lush landscapes.
The land is quaint and surrounds a pond with picket fences, adorable cottages, lawns, gardens, and picnic space. Take in the view of the very grapes that contribute to the wine in your glass! This wonderful vineyard is visited frequently for their Estate Cabernet Sauvignon, Zinfandel, Syrah, Sangiovese, and Barbera. The winery is open Thursday through Sunday, with flavorful wine tasting lasting until 3pm.
How to get here
Cordi Winery
Feel free to bring your family and pets to the next wine tasting at Cordi Winery. Cordi Winery is one of the wineries near Sacramento that is family, pet, and picnic friendly. With an amazing view of the Sutter Butte's, Cordi Winery is Sutter County's first winery. The winery grows and creates 11 varietals.
These varietals range from Old World favorites to California classics. Cordi Winery's wine club has great benefits, including a quarterly shipment of wines to their members and many fun events. With outside food and picnics encouraged, you can enjoy extraordinary landscapes with your family and pets!
How to get here
Matchbook Wines
If you want to learn about some quirky wine tasting history in Sacramento, go to Matchbook Wines! Matchbook Wines is a winery run by 5 generations of the Giguiere family. With the fondness of their roots of family history, John and Karl Giguiere utilize their farming knowledge to create classic as well as contemporary red and white wines.
Matchbook Wines has a 2,160-square-foot tasting room that includes meeting areas, a wine bar, and a 400-square-foot patio. These rooms could be reserved by parties for any type of event! The tasting room is open daily, but you're welcome to have your delectable drink on the beautiful patio that sits in front of their Tempranillo vineyard.
How to get here
Events to attend during wine month in Sacramento:
Legends of Wine – September 8
The Legends of Wine is a wine-tasting event that will take place at the State Capitol. The event is celebrated in the name of the most popular crop in Sacramento County: the wine grape! The event honors Sacramento wines as well as Darrell Corti and David Berkley, both international and local legends.
Get the chance to taste the best wines in Northern California. Chosen by Darrell Corti and David Berkley, you will taste premium varietal wines from high-end regional Sacramento wineries. Restaurants within the area will also offer cuisine pairings for available wines. Enjoy this grand event with a beautiful view of the California State Capitol.
Seventh Annual Tomato Taste Off – September 10
Starting at 9am at the Carmichael Park Farmers Market, the Seventh Annual Tomato Taste Off would kick off with the many types of heirloom tomatoes grown in California. Everyone is invited to partake in the judgment of the best tomato. The attendees will be asked to taste and vote according to 4 different categories: best-looking, juiciest, sweetest, and best tasting!
Chefs will be there to demonstrate their best tomato-inspired recipes. There will be many contests, such as the Best Tasting Salsa Contest, where you are asked to make the best-tasting tomato salsa. The contest even has games and crafts for children.
25th Anniversary Big Crush Harvest Festival – October 7-8
Come to the 25th Annual Big Crush Harvest Festival to witness the yearly harvest. See the tractors roll through vineyards to collect all the delicious grapes that will go to the creation of future wines, soon to be sold in the wineries near and around the Sacramento area. Watch the crushpads efficiently squeeze the mouthwatering juice from the grapes that might soon be fermenting for years.
Get your dancing shoes on for the live music, too. There will be many Sacramento wineries present to offer food and wine pairings as well as activities to the many festival goers that will be there.
________________________________________________________________________________
Get some peace and quiet at the Lions Gate Hotel at McClellan Business Park while in Sacramento this September. Just a few minutes away from Sacramento International Airport (SMF), you are surrounded by the upscale and sophisticated McClellan businesses, Conference Center, and Air Force Base. Enjoy the rich history of where we are and the luxury that we offer. For reservations, click the link below to book or give us a call at (916) 640-0835.
Recent Blogs