Reasons to Enjoy a Weekend Getaway in Sacramento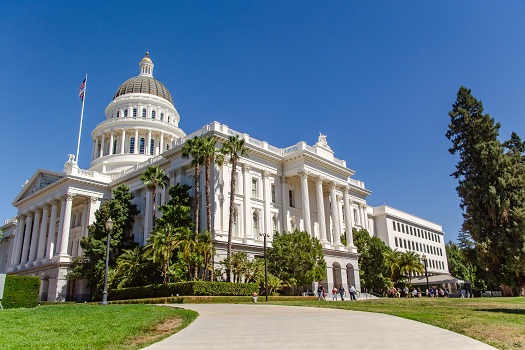 Los Angeles, Santa Barbara, and San Francisco are some of the popular cities in California that attract annual visitors. However, the inland state capital, Sacramento, also has a lot to offer. The city's climate, history, and attractions make the location an ideal choice for a weekend getaway.
Temperate Climate
Sacramento has a Mediterranean climate, which is described as having hot, dry summers and cool, mild winters. Average daily summer temperatures hover around 75 to 80 degrees Fahrenheit. Nighttime temperatures are cooler thanks to the breeze that comes across the Sacramento and San Joaquin Rivers and the San Francisco Bay. Average daily winter temperatures range from 45 to 50 degrees Fahrenheit. The rainy season spans from October through April. However, the city might experience a day or two of rain during the summer months. Thus, the local climate readily accommodates indoor and outdoor activities year-round.
Fascinating History
A visit to Sutter's Fort State Historic Park provides a glimpse of Sacramento's early history during the Gold Rush period. The site is named for John Sutter, who established the location and constructed a protective fort. Immigrants regularly arrived to find employment and engage in trade.
The Old Sacramento State Historic Park is another destination of interest for history buffs. The 296-acre site features more than four dozen Gold Rush–era buildings and museums. Trails welcome bikers and hikers. After a full day of exploring the area's natural beauty and rich history, you'll be ready to return to your hotel in Sacramento for a delicious dinner and an evening of relaxing by the pool.
Museums Galore
The Sacramento area boasts more than two dozen museums that cover a wide selection of topics. The California State Capitol Museum is another great place to learn about local history. Car enthusiasts enjoy touring the California Automobile Museum, which encompasses more than 72,000 square feet. The variety of permanent and traveling exhibits include more than 150 iconic hot rods, muscle cars, and racing machines that span 120 years of history. Train and railway enthusiasts venture to the California State Railroad Museum, which covers 225,000 square feet. In addition to featuring a wide selection of restored trains, the facility explains the introduction of the railroad in the West. Visitors also have the chance to embark on a ride in one of the many train car options.
Fine Art & Music
The Crocker Art Museum is one of the most widely recognized in the region. The facility exhibits drawings, paintings, sculptures, photographs, and textiles from Africa, Asia, Europe, and the Oceanic regions. The European collection features works by various masters, including Matisse and Monet. Fans of contemporary art might tour the Verge Center for the Arts. The facility exhibits diverse works created within the last decade.
Popular venues for enjoying live music include the Ace of Spades, Harlow's, and the Shady Lady Saloon. From May through July, the city hosts Concerts in the Park, a weekly event that showcases the talents of various musicians and vocalists performing different musical genres. The Sacramento Music Festival spans four days during Memorial Day Weekend, and the Aftershock Festival takes place over four days in October.
Whether you're enjoying a solo weekend getaway or taking an extended family vacation in Sacramento, you'll love the elegance, comfort, and convenient location of Lions Gate Hotel. From spacious Queen Bedrooms to luxurious Executive King Suites with kitchenettes, we have everything our guests need for an unforgettable stay. The amenities at our pet-friendly hotel near Sacramento include free Wi-Fi and parking, an on-site restaurant and full-service bar, and an outdoor pool. Our dedicated staff aims to provide a memorable experience for each of our guests, so call us today at (916) 640-0835 to reserve your room or suite.
Recent Blogs