How's the Weather in Sacramento at the Beginning of the Year?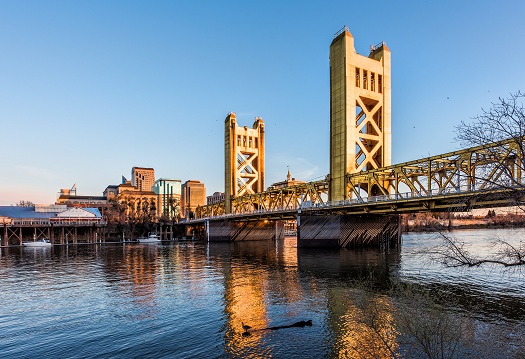 Sacramento has the best of both worlds when it comes to weather. In the summer, it can get hot, but it's usually not unbearable. Conversely, winters here don't get as cold as what's common on the other coast. This generally pleasing balance means you can have a good time here even earlier in the year. Keep reading to get more details about Sacramento's weather at the start of the year and how you can enjoy the city during this time, brought to you by the friendly team from Lions Gate Hotel, your premier choice among hotels near Sacramento.
Nights Can Get Chilly
During the earlier part of the year, Sacramento can get some chilly nights with temperatures that sometimes dip below freezing. This is more likely to happen in January, but nights can also get chilly in February and March. However, daytime temperatures typically remain above freezing even when it's still winter. The average daytime temperature here is around 50 degrees during the winter months.
If you prefer to maintain optimal comfort, you can always get out and about during the day and shift your focus to indoor spots later in the day. You're also welcome to sample the tasty comfort dishes served at many well-recommended local restaurants here on chilly nights.
Be Prepared for Some Rain (but Don't Expect Snow)
Early in the year in Sacramento, you're more likely to experience rainfall than snow. The city actually hasn't had any significant amounts of frozen precipitation in more than a decade. In fact, the last significant snowfall was in February 1976, when a whopping two inches of snow fell here. Cali's capital city gets the most rainfall in February, with the average for this month being 4.2 inches.
Pack for Warmer Days & Cooler Nights
This is the general rule of thumb for packing for a trip to Sacramento during the earlier part of the year. You should be fine if you bring your normal daytime clothes plus some warmer things for the evenings, like sweaters, hoodies, and a jacket or warmer coat. There are certain places in Sacramento, like Wildwood Kitchen & Bar, that have outdoor seating with nearby fire pits, which is a great option for cooler nights. With footwear, you may prefer shoes that offer good traction, since rain is more common earlier in the year here.
There's Plenty to Do Here Earlier in the Year
Even with the cooler or chilly nights common earlier in the year in Sacramento, there are many things you're free to do and enjoy if you visit during this time. This includes many outdoor options. For instance, Old Sacramento State Historic Park is typically accessible year-round. On colder days, spend some time checking out the California State Railroad Museum. Other to-do list possibilities for a visit to Sacramento earlier in the year include:
• Visiting the Sacramento Zoo
• Taking in a show at the B Street Theatre
• Seeing classic flicks, live events, and other special events at the Crest Theatre
• Learning more about the city's Gold Rush days at the Sacramento History Museum
• Biking along the scenic American River Bike Trail
Start planning your Sacramento vacation now by making your reservations today at Lions Gate Hotel, one of the finest hotels in Sacramento. From spacious Queen Bedrooms to luxurious Executive King Suites with kitchenettes, we have everything guests need for an unforgettable vacation. The amenities at our pet-friendly hotel include free Wi-Fi and parking, an on-site restaurant and full-service bar, and an outdoor pool. Our dedicated staff aims to provide a memorable experience for each of our guests, so call us today at (916) 640-0835 to reserve your room or suite.
Recent Blogs