How Long Should My Sacramento Vacation Be?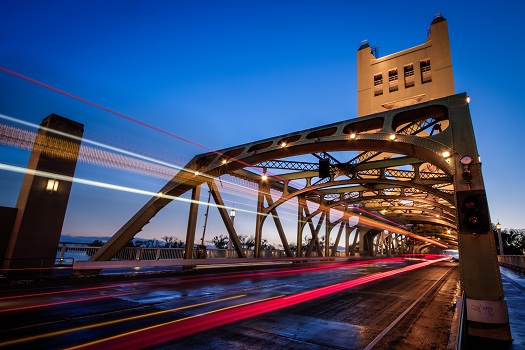 Sacramento is a unique, sophisticated, and dynamic California city where there's always something to do. This means it can absolutely be a great place to come when you're looking to relax, unwind, absorb yourself in California's rich history, or get adventurous outdoors before coming back to your Sacramento hotel to relax. As for how many days your trip to the Golden State's capital should be, we go over some of the options to consider below.
Weekend Sacramento Trips
One of the more popular trip options when coming to Sacramento is visiting for a weekend. Weekends are typically more flexible for people in terms of time. It's also easier for many Sacramento visitors to fully relax and enjoy the best of what this city has to offer during a weekend trip. Plus, a weekend trip ranging from 2–3 days in duration is plenty of time to get a decent sampling of the best of Sacramento.
If you have plans to come here for a weekend, to-do list possibilities include:
• Shopping and dining in the midtown Handle District
• Checking out the Crocker Art Museum and other popular local museums
• Visiting the Sacramento Zoo or the nearby Folsom City Zoo Sanctuary
• Walking, jogging, or hiking along the scenic Jedediah Smith Memorial Trail
• Immersing yourself in California's Gold Rush days at Old Sacramento State Historic Park
Seasonal or Holiday Trips for a Week or Two
Another possibility with a Sacramento trip, especially if you'll be coming here from out of state, is to stay for a week or two. Trips of this nature are usually easier to plan during certain seasons when you have more time. For instance, you might set aside a few weeks in the summer to explore the best of Sacramento and the nearby areas. However, you may prefer to do this at the end of the year if you want to spend the holidays here.
Spring break is another excellent time to enjoy a longer trip to Sacramento. In fact, a week-long visit here sometime in March can include plenty of outdoor fun, since this is when the weather becomes more inviting. The city also has an assortment of popular bars and clubs worth checking out during a longer stay.
In addition to what we've already mentioned, a longer Sacramento trip can include:
• A visit to the Apple Hill ranches
• Family fun at Fairytale Town, Raging Waters, or Scandia Family Fun Center
• Golfing at Haggin Oaks or other local courses
• Riding around town on the Sac Brew Bike
• Getting outdoorsy on the Sacramento or American River
One-Day Trips
If you don't have much time for a longer trip yet you still want to give yourself a moment to refresh and recharge, you can always take a one-day trip. Coming to Sacramento for a day is still doable with some planning. For example, you might arrive in the evening and stay overnight in a comfortable Sacramento hotel. You can then use the next day to check out some of the local sights, do a little shopping, and enjoy a great local meal before leaving.
With so much to see and do in Sacramento, you'll want to stay at least several days, so reserve your room today at Lions Gate Hotel. From spacious Queen Bedrooms to luxurious Executive King Suites with kitchenettes, we have everything guests need for an unforgettable vacation. The amenities at our pet-friendly hotel near Sacramento include free Wi-Fi and parking, an on-site restaurant and full-service bar, and an outdoor pool. Our dedicated staff aims to provide a memorable experience for each of our guests, so call us today at (916) 640-0835 to reserve your room or suite.
Recent Blogs