Great Day Trip Options for Sacramento Visitors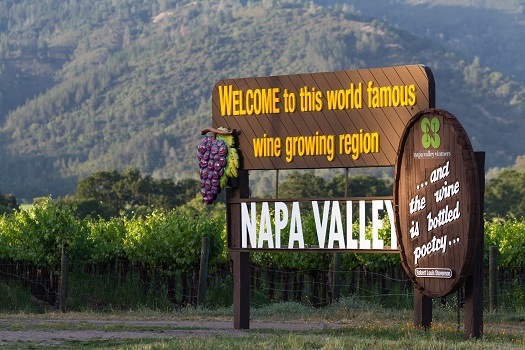 Sacramento is in a prime location for an assortment of day trip possibilities, given its proximity to many appealing destinations. It's also an inviting place in its own right thanks to the many things to do and see here. With your Sacramento hotel room as your base, you're welcome to plan some day trips during your visit when you're not enjoying the best of California's capital city. We offer suggestions for your consideration below.
San Francisco
Fisherman's Wharf and the Golden Gate Bridge are just two of the many iconic spots to see during a day trip to San Francisco. Located about two hours away from Sacramento, the city has colorful historic homes and a fantastic food scene that includes Mission-style burritos and sourdough bread bowls. A convenient way to get here is to take Amtrak's Capitol Corridor train from Sacramento.
Lake Tahoe
Nestled in the Sierra Nevada Mountains and featuring 72 miles of shoreline, Lake Tahoe is also about two hours from Sacramento, and it's a great place to visit if you're an avid outdoor enthusiast. During the warmer months of the year, a day trip here gives you a chance to hike, swim, kayak, windsurf, go backpacking, or camp. In the winter, it's a perfectly pristine and picturesque place to ski and snowboard.
Lodi
If absorbing yourself in California's wine culture is your idea of a well-rounded vacation, consider a day trip to Lodi. The area is peppered with scenic and highly recommended vineyards kept cool by breezes from Sacramento's river delta. Located about 40 minutes away from Sacramento, the town also hosts many community festivals.
Napa Valley
Speaking of wine, Napa Valley is roughly 60 miles away from Sacramento, which translates to about an hour or so of driving. When not touring some of the area's award-winning wineries and sampling the world-class vintages, you can dine, hike, or even treat yourself to a spa day or mud bath during a day trip to Napa Valley. After spending the day in this delightful area, you'll be ready to return to your Sacramento hotel for a delicious dinner and an evening of relaxing by the pool.
Modesto
Located nearly 80 miles from Sacramento, Modesto is a bustling agricultural city featuring an appealing downtown area with cultural attractions like the Gallo Center for the Arts. You can also play tennis during your day trip here at Davis Community Park. If you come here on a Thursday or Saturday, make sure to sample the goodies at the local farmers' market.
Nevada City
A popular art town, Nevada City has an appealing mix of downtown galleries. You'll also find nods to California's Gold Rush history along with two public golf courses and places where you can rock climb, hike, or do some backcountry skiing. The nearby Tahoe National Forest is also worth exploring.
Sausalito
Sausalito is a quaint city sprinkled with trendy boutiques and shops. It's also really tourist friendly, which is another reason for its appeal to visitors. Make the nearly two-hour trip here from Sacramento, and you'll be able to visit the Marine Mammal Center, dine at one of the waterfront eateries, or walk along the scenic Bridgeway. Plus, if you take a day trip to San Francisco first, you can ride a ferry to Sausalito.
Start planning your Sacramento vacation now by making your reservations today at Lions Gate Hotel, one of the finest Slot Gacor Gampang Menang hotels. From spacious Queen Bedrooms to luxurious Executive King Suites with kitchenettes, we have everything guests need for an unforgettable vacation. The amenities at our pet-friendly hotel include free Wi-Fi and parking, an on-site restaurant and full-service bar, and an outdoor pool. Our dedicated staff aims to provide a memorable experience for each of our guests, so call us today at (916) 640-0835 to reserve your room or suite.
Recent Blogs