Budget-Friendly Things to Do in Sacramento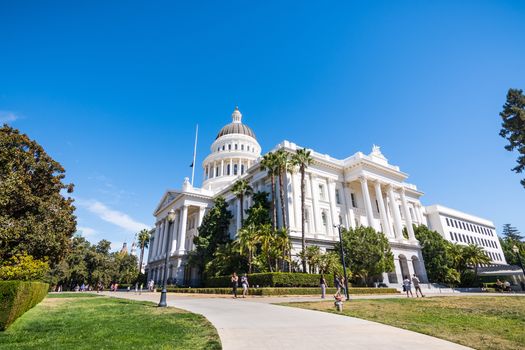 Conveniently perched between San Francisco and Lake Tahoe, Sacramento is an appealing city with much to offer. If you're looking for a more economical way to enjoy everything this fine city has available, you're in luck! Check out the tips we offer below that can help you have a memorable visit to Sacramento without overstretching your budget.
Plan Early
You'll pay more for your trip to Sacramento, or pretty much anywhere else, if you wait until the last minute to take care of things like making arrangements for travel and accommodations. You're more likely to find appealing deals if you cross such things off your to-do list as far in advance of your planned trip date(s) as possible.
Visit Local Museums
Many of the museums in Sacramento have free or reasonable entrance fees. For example, admission to the California State Capitol Museum is free for everyone. There are also free guided tours during certain hours. Sacramento also has an annual Museum Day (usually in February) when many local museums offer free admission.
Sample Affordable Local Eats
Sacramento Magazine points out you don't have to overpay for ambience or spend a lot just to enjoy the city's appetizing food scene. Budget-pleasing meal options in Sacramento include places like Hasu Teriyaki & Sushi, which serves sushi for less than $10 all day long. Well-stuffed BBQ sandwiches can also be savored locally at Roxie Deli & Barbeque, MoMo's Meat Market, and many other popular spots. There are also dining destinations and neighborhood eateries in Sacramento where you can have great soups, spicy international delights, and other delicious menu items without overspending. Look for local happy hour specials as well for affordable nibbles.
Take a Scenic Bike Ride
Bring your own bike or rent one locally, and you can enjoy an affordable scenic bike ride during your visit to Sacramento. The American River Trail is one of the more popular local trails known for being especially picturesque. Spanning 32 miles, it's fully paved and easy to ride. After a day of biking in the sun and fresh air, you'll be ready to head back to your Sacramento hotel for a delicious dinner and an evening of relaxing by the pool.
Check Out Affordable Shopping Options
Sugar Shack in midtown is one of the many shopping destinations in Sacramento known for offering affordable finds. The city also has several thrift and consignment stores worth exploring. Freestyle Clothing Exchange and Wild Poppy are among the local boutique shops known for being budget-friendly.
Explore Free/Affordable Locations & Attractions
Another fun way to enjoy Sacramento on a budget is to make your way to some of the free or affordable locations and attractions throughout the city. For instance, the Sacramento Historic City Cemetery on Broadway has 44 acres of beautiful monuments and other unique features you can check out for free. The Jelly Belly Factory is another budget-pleasing place to visit if you'll be bringing kids with you. Self-guided tours are offered at $5 for adults and $2 for children.
Hang Out at Folsom Lake
Nestled in the Sierra Nevada foothills, Folsom Lake is located about 25 miles northeast of Sacramento. Accessible year-round, it's a serene, inviting place to relax, swim, or enjoy a picnic. You can also casually walk or hike along any of the nearby trails without stretching your budget.
No matter what kind of affordable adventures you're in the mood for, you're certain to find plenty of options in Sacramento. Whether you're vacationing with the whole family or taking some alone time to relax, you'll love the elegance, comfort, and convenient location of Lions Gate Hotel. From spacious Queen Bedrooms to luxurious Executive King Suites with kitchenettes, we have everything guests need for an unforgettable vacation. The amenities at our pet-friendly hotel near Sacramento include free Wi-Fi and parking, an on-site restaurant and full-service bar, and an outdoor pool. Our dedicated staff aims to provide a memorable experience for each of our guests, so call us today at (916) 640-0835 to reserve your room or suite.
Recent Blogs