8 Golden Rules Travelers Should Follow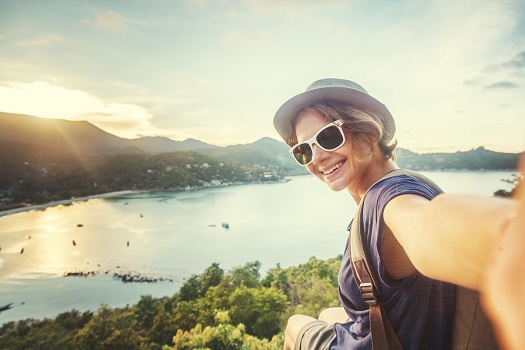 You've just booked your next big vacation, and you're so excited to go somewhere new. You start scrolling through pictures of the beach, the mountains, and everything in between. But before you get there, you need to know a few things about traveling. Here are the eight golden rules for traveling that will ensure you have an amazing experience!
1. Arrive Early
Consider arriving a day earlier than you planned to get over jet lag and adjust to the time change, if necessary. You'll have plenty of time to check into your hotel in Sacramento, get situated, look around your new location, eat some local food, and get a great night's rest so you can enjoy your vacation.
2. Don't Check Luggage unless Absolutely Necessary
In this modern age of the internet, there are so many apps that allow you to order free shipping straight to your hotel. Pack light by bringing an extra bag, pack one large suitcase with all the necessities in it (clothes, toiletries etc.), and purchase another bag or two with whatever souvenirs you bring back. Speaking of suitcases, make sure they have trackers on them so you always know where they are.
3. Be Flexible with Plans
Vacationing is all about exploring and experiencing new things, so don't be afraid to stray from your original plan if something else catches your eye. You never know what adventures will pop up that weren't part of the initial itinerary, but most likely there will be no regrets.
4. Take a Lot of Pictures
Remember to take selfies and group photos because you want those memories documented for years to come. Don't forget to mark your travel location on Google Maps, too. This way, if anything happens (e.g., you lose your phone), it'll be easy to find where you are.
5. Don't Overdo It
You should always set aside time in your schedule for relaxation and unwinding (after all, vacation is a time to de-stress and rejuvenate). Take some time each day to sit on the beach, go for a walk through town, or just relax and watch a movie in your hotel room.
6. Make Mental Notes of Things that Suit Your Style
If you see something cool but aren't sure if you want to bring it back home with you, don't buy it right away. Keep an open mind and wait until the end of the trip, when there might be an extra suitcase available for purchase at checkout. This way, you can weigh the pros and cons of bringing that specific souvenir back for your collection.
7. Taste Everything Once
Don't be afraid to try unfamiliar new food. You never know what might turn out to be the best thing you've ever tasted. Besides, if you don't like it, you can always order something different next time.
8. Make Sure to Get Plenty of Rest
Your trip won't be as enjoyable if you're worn out the whole time. If your day is a whirlwind of vacation activity, try to get a nice nap before dinnertime rolls around. If you're someone who needs plenty of sleep for optimum performance, try your best to schedule your trip in the off-season.
These tips and tricks make it easy to take a vacation and come back with all sorts of new stories and memories. The most important thing is that you have fun on your journey, so don't forget to laugh once in a while!
When you're planning your Sacramento trip, make sure to reserve a room or suite at Lions Gate Hotel, where history meets modern luxury. We're one of the most comfortable and ideally located Sacramento hotels. You'll be delighted by our history-inspired aeronautical décor, sophisticated accommodations, and luxurious amenities, including complimentary parking and WiFi, a fantastic on-site restaurant and full-service bar, an outdoor pool, and flat-screen TVs. To reserve your room, call us today at (916) 640-0835.
Recent Blogs