5 Farmers Market in Sacramento That You Have to Visit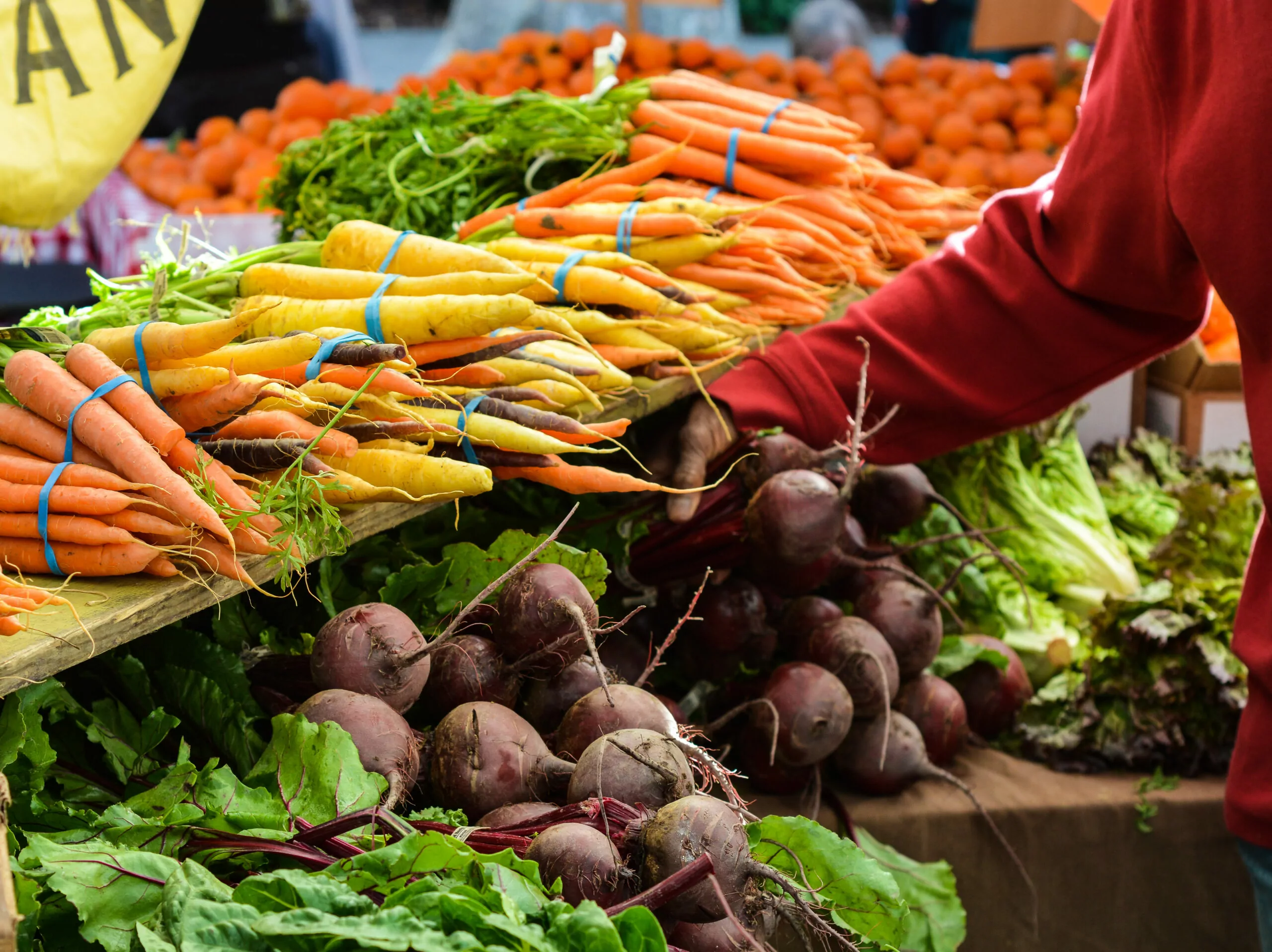 With more than a million acres of rich and fertile agricultural land and plenty of sun, Sacramento is home to some of California's best farmers and purveyors. Also known as the farm-to-fork capital of America, restaurants and locals alike enjoy the freshest seasonal ingredients to boast on their menus.
While a full farm-to-table dining experience is simply phenomenal, a trip to a farmers market in Sacramento is a great way to experience the city's agricultural bounty. Before everything gets chopped up, cooked, and seasoned, try it fresh and raw straight from the farm. Nothing beats a perfect bite of peach with its sweet juices filling every corner of your mouth.
Each offering a different kind of experience, here are 5 of our favorite farmers markets in Sacramento:
Sacramento Central Farmers Market
Where: ARDEN FAIR MALL 1601 Arden Way, Sacramento, CA 95818, USA
When: Sunday, year-round, from 8 am to noon
Known to locals as the Sunday Market or the Market Under the Freeway (although they have relocated until further notice to Arden Fair Mall), the Sacramento Central Farmers' Market is one of the largest certified farmers' markets in California. They only sell and showcase produce organically grown in California.
Local chefs and homecooks frequent this year-round Sunday farmers market in Sacramento to source fresh bounties from the region. The market offers a plethora of herbs, fruits, vegetables, nuts, cheese, micro-greens, fresh meat, fresh flowers, plants, local honey, and more! It is strictly for fresh farm products and produce. So, if you're looking for local snacks, handicrafts, pastries, and the like, this isn't the market for you. You will want to visit the Midtown farmers market instead.
Capitol Mall Farmers Market
Where: 500 Capitol Mall, Sacramento, CA 95814
When: Wednesday Every Week from May 4 – September 28, 2022, 10 AM – 1 PM | 9 AM Chef's first look
This farmers market in downtown Sacramento is a crowd favorite. It features a variety of products, including fresh produce, dairy, herbs, and baked goods. Load up on fresh fruits and try one of the many mobile restaurants onsite. From tamales and tacos to artisan bread and seafood, there's a variety of food options available for everyone.
Located at the Capitol Mall between 5th and 6th Streets, the market is only open in summer. It features a great selection of berries, cherries, wine, mushrooms, eggs, nuts, a huge variety of vegetables, fresh flowers, and more!
Midtown Farmers Market
Where: 1050 20th St, Sacramento, CA 95811, USA
When: Saturday, year-round, from 8 am to 1 pm
The Midtown Farmers Market in Sacramento is a family-friendly farmers market held all year-round every Saturday at Sacramento's 20th St. Enjoy over 90+ booths offering fresh produce, flowers, organic products, food, baked goods, and locally made arts and crafts, and many more. You can also catch live music and cooking demonstrations using in-season ingredients, as well as take your kids to the children's play area. Entertainment for all ages is guaranteed.
This lovely community gathering loved by locals and tourists alike has grown over the past years, covering more streets than it used to. It's pet-friendly too, but it can get very crowded. We suggest you come early to score the best finds. There's so much to see, eat, and buy, so make sure to prepare some change as well.
Sundays Asian Farmers Market
Where: 431 Broadway, Sacramento, CA 95818, USA
When: Sunday, year-round, from 5.30 am to noon
Planning on an Indian curry night or fancy a home-cooked Thai meal? Head to the Sunday's Asian Farmers market to get the freshest ingredients from Sacramento farmers. You'll find all sorts of organic fruits and vegetables, herbs, spices, fresh meat, and seafood. Although smaller than the other farmers' markets in Sacramento, they offer lower prices and a multitude of products that you don't see in the other markets. They have bok choy, sugar cane, winter melon, bitter melon, all kinds of chilis and peppers, Thai basil, sour leaves, mustard greens, okra, tindora, and more.
The market opens at the break of dawn. We suggest coming early with a lot of change as some booths sell out before noon. And don't worry, language is not a problem here.
Oak Park Farmers Market / NeighborWorks Community Farmers Market
Where: McClatchy Park, 3500 5th Ave, Sacramento, CA 95817, USA
When: May–October: Sunday 9am – 1pm
More than its diverse groups of vendors, the Oak Park Farmers Market (now NeighborWorks Community Farmers Market) is well-known for its weekly activities, including cooking demonstrations, yoga, bike repair, live music, and picnic days. The market features an array of food trucks, fresh fruits, flowers, and vegetables from local Sacramento farmers, and specialty products like artisanal bread, cheeses, spices, teas, and coffee.
They also have a kid's zone where children can enjoy outdoor games, art workshops, face painting, story-telling, and learn tie-dye and gardening. It's a family event you shouldn't miss!
________________________________________________________________________
Visiting Farmer's markets should be on every traveler's itinerary. If you want to get to know a city or town and its local community, hit their farmer's market. Chat with local farmers, find out what grows in the region, fill your basket with farm-fresh goodies and handcrafted finds, and try out local delicacies. It's a different kind of adventure and one of the many things to do in Sacramento that you shouldn't miss.
Whether you're traveling for work, here to visit someone, or on a weekend getaway, make Lions Gate Hotel your home in Sacramento. We offer spacious rooms with complimentary breakfast and access to an array of amenities at reasonable prices. We are pet-friendly too! For hotel reservations, click the button below or call us at (916)640-0835.
Recent Blogs