Why It's Best to Make Hotel Reservations Early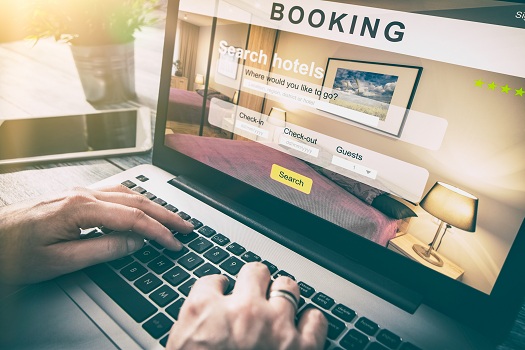 It's often said the early bird gets the worm. Booking your hotel room ahead of time can give you even more appealing perks humans tend to prefer, especially if your travel plans include a visit to Sacramento. Below, you'll learn more about the top reasons to secure your room at a hotel in Sacramento ahead of time.
More Choices with Travel Dates & Rooms
Book your hotel room now, and you'll have more choices with your travel dates when it comes to being able to get the room you prefer. This is even more likely to be the case if you have plans to come to Sacramento during the holiday season or during typically busier weekends at other times of the year.
Access to the Best Available Deals
It's often possible to get a hotel's best available deals if you book your room ahead of time. Saving on your accommodations also means you can put more of your travel budget toward enjoying top-rated restaurants and all the other good things Sacramento has to offer.
Stretching Your Travel Budget
Speaking of budget, securing your hotel room early makes it easier to establish your travel budget and stick to it. You'll also know for sure how much you'll have to work with for things like shopping, dining, and local entertainment.
Fewer Airline Booking Hassles
Booking your hotel room before you make flight arrangements can relieve a lot of stress by making it much easier to line up the dates. Some airlines and travel sites also offer added perks for making arrangements early, which could add up to even more savings.
Taking Care of Special Needs & Requests Early
If you'll be coming to Sacramento with kids, family members, or friends with special needs, you may have specific requests for the hotel. By securing your hotel room ahead of time, you'll be able to discuss any requests you may have directly with the hotel staff. You'll also be giving the staff more time to meet your needs and make your stay even more enjoyable.
Focusing More on Things You Can Do during Your Visit
Securing your hotel room ahead of time gives you some extra time to explore the possibilities with things to do during your visit. In Sacramento, options to consider include:
• Checking out the historic buildings in Old Sacramento
• Visiting the storybook-themed Fairytale Town park if you'll be coming here with kids
• Seeing the animals, birds, and other living wonders at the Sacramento Zoo
• Planning day trips to Coloma, Folsom, and other Gold Rush and ghost towns near Sacramento
Whether you're traveling to Sacramento for business or pleasure, you'll be delighted by the elegance, comfort, and convenient location of Lions Gate Hotel. From spacious Queen Bedrooms to luxurious Executive King Suites with kitchenettes, we have everything you need for an unforgettable stay. The amenities at our pet-friendly hotel near Sacramento include free Wi-Fi and parking, an on-site restaurant and full-service bar, and an outdoor pool. Call one of our dedicated staff members today at (916) 640-0835 to reserve your room or suite.
Recent Blogs