Top Restaurants to Check Out in Sacramento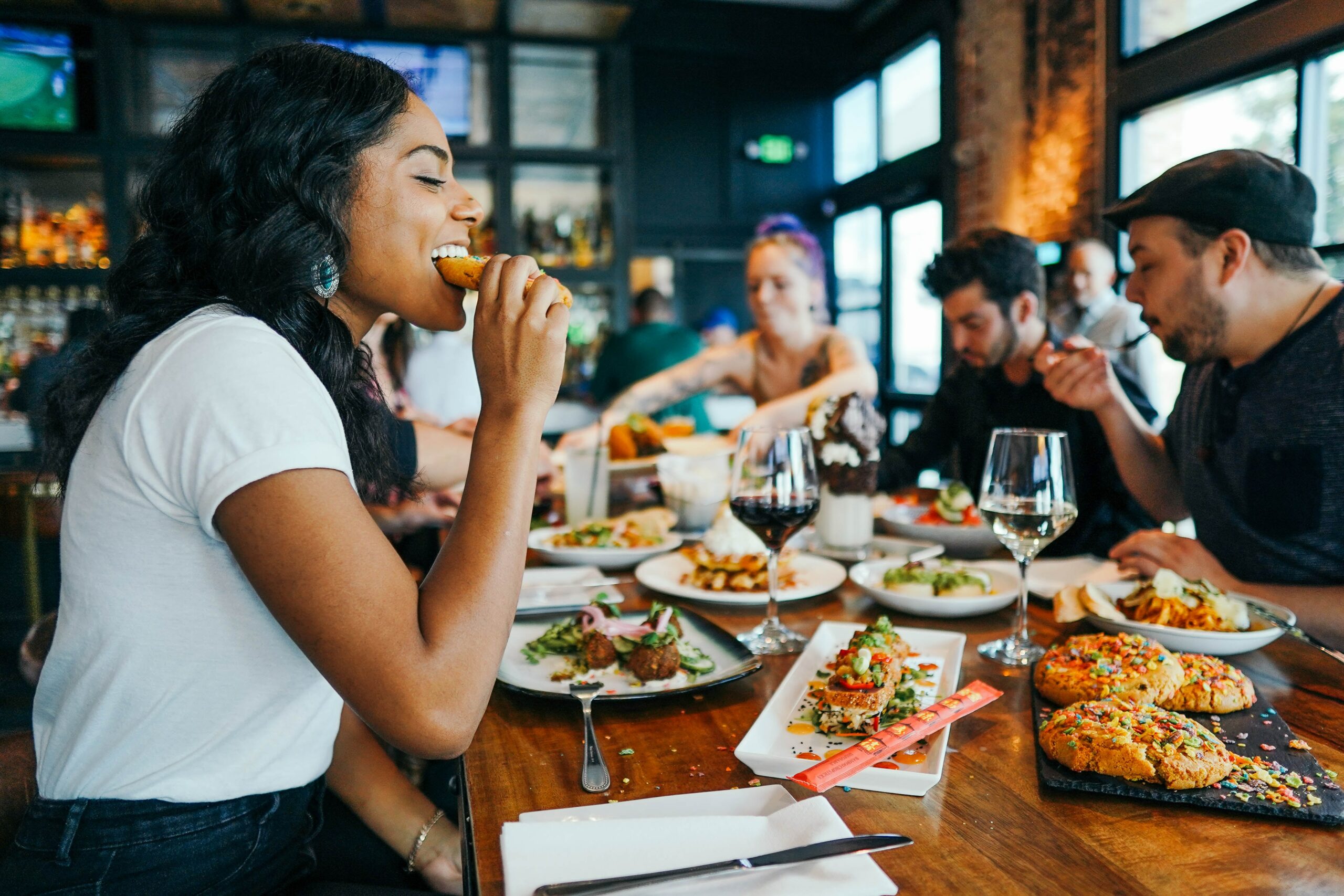 The metropolis of Sacramento leads cities in the United States for having farm-to-fork restaurants. The city has a vast number of venues boasting high Zagat ratings, and the renowned Michelin Guide has honored 14 local restaurants. In addition to fine dining facilities, Sacramento has various casual and informal destinations offering popular American favorites. Eateries appealing to a variety of tastes are conveniently located among an array of boutique shops, bookstores, and galleries. Here are some of the best of the best, recommended by the friendly staff at Lions Gate Hotel. Sacramento visitors return to our hotel again and again to enjoy our sophisticated accommodations, luxurious amenities, and convenient location just a few minutes away from Sacramento International Airport.
Localis
This fine dining facility uses locally sourced ingredients to create the dishes featured on the menu. Curious diners have the opportunity to sample the restaurant's offerings by ordering the chef's 7- or 12-course tasting menu, which provides samples of the venue's most popular dishes. Localis strives to appeal to a wide variety of diners by gladly accommodating individuals with special dietary requirements. The house chef is also a sommelier who can pair meals with optimal wine choices from the facility's award-winning inventory. Prospective diners are advised to make reservations online. Localis also offers curbside takeaway service.
The Kitchen Restaurant
Husband and wife chefs Randall Selland and Nancy Zimmer established the restaurant in 1991 and were some of the first to introduce meals made using locally sourced food. The Michelin-starred facility welcomes guests to order meals from their eight-course menu. Diners might choose to begin a meal with hors d'oeuvres that include Sterling royal caviar and fines herbes crème fraiche. As the meal progresses, guests can enjoy Cinderella pumpkin agnolotti with truffle cream and shaved truffles. The main course might feature ranch-fed beef short ribs with sugo, chanterelles, pommes fondant, and endive. Finish the fine dining experience with almond and sesame Namelaka.
Kodaiko Ramen & Bar
Traditional Asian food enthusiasts frequently venture downtown to enjoy the affordable delights created in this venue. The versatile menu offers everything from customized bowls of steaming ramen made using a variety of meats and vegetables to sushi rolls. Enjoy the warmth of a savory broth containing chicken, pork, seafood, or a combination of them all. Traditional noodles, eggs, chilis, corn, cabbage, and onions are some of the additional ingredient choices. Kodaiko also offers filled Situs Slot Gacor, Japanese fried chicken, garlic fries, and sandwich options, and they offer dine-in, takeout, and delivery.
South
When you're in the mood for mouthwatering comfort food, venture to South Restaurant and Bar. New Orleans native N'Gina Guyton provides diners with the chance to feast on a variety of popular Southern dishes created from recipes that have been in her family for centuries. Enjoy a plate full of fried chicken, BBQ ribs, BBQ shrimp, or fried catfish accompanied by collard greens and fresh biscuits. South also offers traditional gumbo, sandwiches, and burgers. Side dishes, or "fixins," might include anything from mac and cheese or cheesy grits to potato salad, fries, or cornbread. Top the sumptuous meal off with homemade sweet potato pie, pecan pie, or banana pudding.
No matter what kind of cuisine you prefer, you're sure to find a restaurant that suits your tastes perfectly in Sacramento. If you'd prefer to have a fine dining experience just steps away from your hotel room, you'll be delighted by the exceptional menu at The Officer's Club, the on-site restaurant and full-service bar located inside Lions Gate Hotel. To reserve your room at one of the finest Sacramento hotels and learn more about our amenities, which include flat-screen TVs and complimentary WiFi, call us today at (916) 640-0835.
Recent Blogs