Activities, festivals, and other events in Sacramento this summer 2023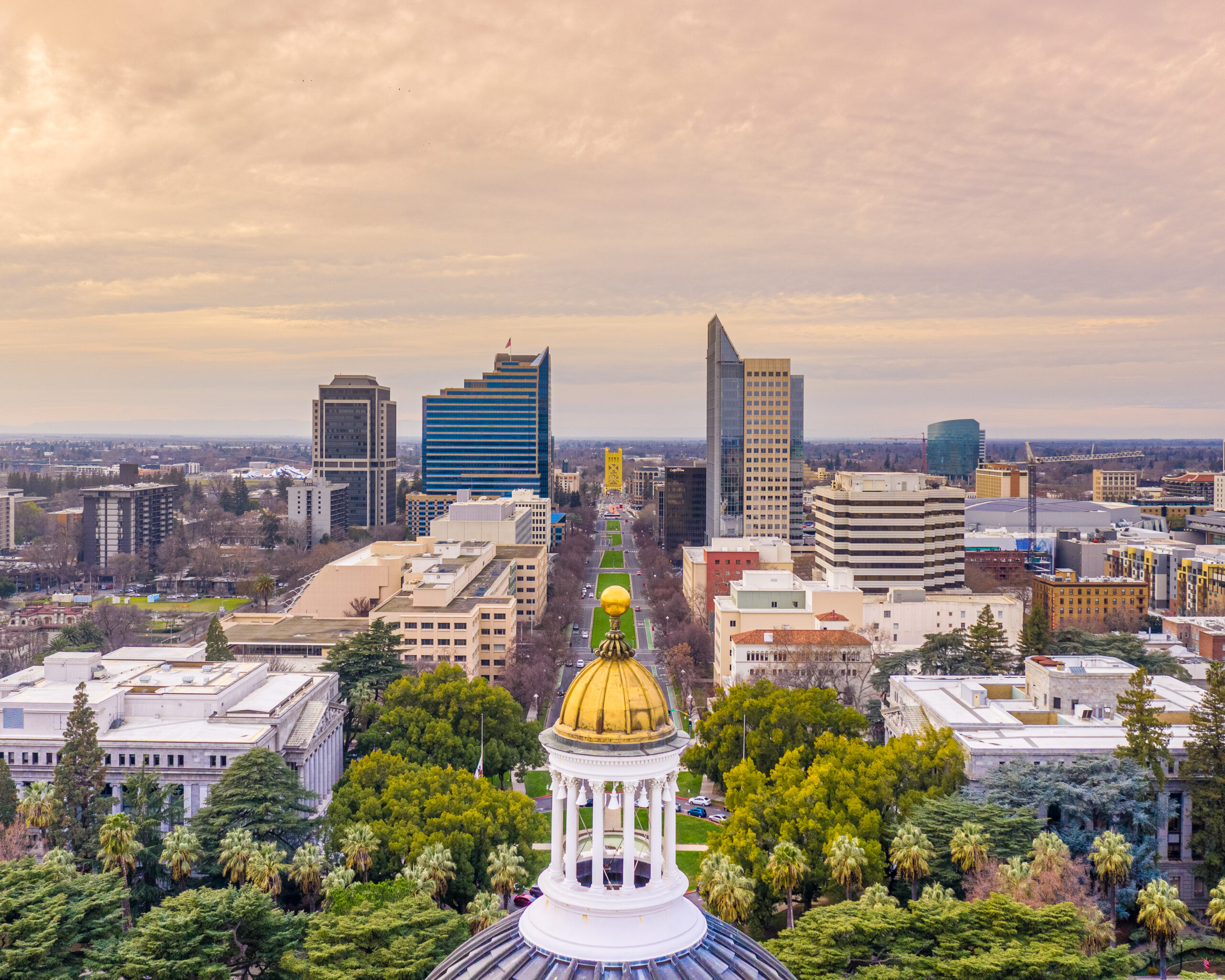 Sacramento — where summer dreams take on a whole new level of excitement. Distinctly its own, the city may not have sandy beaches or towering skyscrapers, but it's the perfect blend of urban cool and small-town charm. Visit Sacramento this summer and trade the predictable for the extraordinary as you embark on unconventional adventures in the heart of California, filled with events in Sacramento in summer that will leave you buzzing with excitement.
Say goodbye to generic fast food and overcrowded tourist traps. Instead, discover a world of farm-to-fork culinary delights, where the freshest ingredients are transformed into gastronomic masterpieces. Swap the beach for the shimmering waters of the American River, where outdoor enthusiasts can kayak, hike, or simply bask in the natural beauty of the surrounding landscapes.
But beyond the outdoor thrills and mouthwatering cuisine, Sacramento is also a city of rich history and a diverse culture. From its humble beginnings as a Gold Rush settlement to its present-day status as a dynamic metropolis, Sacramento carries the stories of pioneers, explorers, and visionaries who have shaped its identity. You can delve into its historic districts, explore captivating museums, and embrace the tapestry of cultures that make Sacramento the truly exciting destination that it is now.
Here are our top picks for activities, festivals, and events in Sacramento that you would not want to miss this summer:
Must-do activities in Sacramento in the summer
Hang out by the rivers of Sacramento
Where: Sacramento River, San Joaquin, and American
Hanging out by one of the rivers along Sacramento is one of the quintessential things to do in Sacramento in summer. The city has three major rivers, Sacramento, San Joaquin, and American. It's a great way to escape the heat and spend a lazy afternoon. Plus, it's nice, free, fun, and picturesque. The rivers are accessible through riverfront parks like Discovery Park, Sutter's Landing, Sandy Cove Park, Watt Avenue River Access, Garcia Bend Park, and more. There are plenty to choose from and lots of things to do. The rivers provide miles and miles of scenic trails for walking, cycling, and running. Take a leisurely stroll along the riverbank, rent a kayak or paddleboard to glide across the water, or simply find a shady spot for a picnic with family and friends.
If you're feeling adventurous, you can also go river rafting! Feel the rush as you navigate the twists and turns, taking in the stunning natural scenery along the way. The American River offers different levels of rapids, ensuring there's an option for both beginners and adrenaline junkies.
Cool off at a waterpark
When the Sacramento sun turns up the heat, there's no better way to beat the sweltering temperatures than by cooling off at a waterpark! Wake Island Waterpark offers cable wakeboarding, a floating obstacle course, Ziplining, human-sized hamster wheels, and sandy beaches, and kids camp for those busy parents and adult activities for parents that want to have fun! If you're in the mood for fun mini golf, go-karts, arcades, Lazer tag, and party tables, then go to the Roseville Golfland Sunsplash. There's also Steve Miklos Aquatic Center, just 30 minutes from the city. Raging Waters Sacramento is unfortunately closed already! But all these other parks are less than 30 minutes away.
Visit the Crocker Art Museum
Inject some art and culture on your trip and visit the Crocker Art Museum. Located in the heart of Sacramento, this vibrant museum houses a vast collection of European, Asian, and American art spanning centuries. Explore the beautifully curated galleries, admire renowned masterpieces, and discover thought-provoking contemporary works. The museum also offers engaging exhibitions, educational programs, and interactive experiences that cater to art enthusiasts of all backgrounds.
Indulge in Farm-to-Fork Dining Experiences
Sacramento is all about celebrating the farm-to-fork movement, where the freshest and locally sourced ingredients take center stage. If you love good food, you're in the right city. Treat your taste buds to a gastronomic adventure by visiting the city's renowned farm-to-fork restaurants. Sample delectable dishes crafted with seasonal produce, sip on handcrafted cocktails featuring local spirits, and savor the vibrant flavors that make Sacramento a true food lover's paradise. From fine dining establishments to food trucks, google your craving and find the best-rated places. But here's an idea: join a food and beverage tour! Sactownbites is a great place to start.
Taste the best of the season's harvest at a Farmers' Market
Don't miss the chance to connect with the local community and savor the flavors of summer by visiting Sacramento's vibrant Farmers Market. Wander through stalls brimming with colorful produce, locally-made goodies, and artisanal crafts. Engage with friendly vendors, sample delicious treats, and embrace Sacramento's farm-to-fork culture.
There are plenty of farmer's markets in Sacramento, and they all open on different days of the week. You can check out their location and schedules here.
Festivals and events in Sacramento in the summer
California State Fair and Food Festival, July 14 - July 30, 2023 @ Cal Expo
The California State Fair is a true celebration of everything that makes the Golden State special. From the captivating exhibits showcasing California's agricultural heritage to the heart-pounding carnival rides that will leave you breathless, it's a summertime extravaganza that you won't want to miss.
Farm to Fork Festival, September 7-23, 2023
One of the biggest and most anticipated festivals in Sacramento every year, the Farm to Fork Festival is a celebration of Sacramento's glorious agricultural bounty. The Festival has 3 main highlights starting with: 
 A wine-tasting event featuring varietals from regional wineries and food from select farm-to-fork restaurants in Sacramento on September 7 at the State Capitol.
A one-of-a-kind farm-to-fork dinner experience prepared by some of the region and the world's top chefs, including Tyler Bond, Nina Curtis, Greg Desmangles, Q Bennet, Patrick Prager, Ravin Patel, Jet Aguirre, and more at the Tower Bridge on Sunday, September 10 from 4:30 pm to 10 pm. 
This free event offers an exciting plethora of local farm-to-fork food, craft beers, wines from within the region, cooking demonstrations, interactive booths by local farmers, grocers, and ranches, and much more. The festival is held at the Capitol Mall on September 22, Friday, from 4 pm-9 pm, and on September 23, Saturday, 11am-9pm.
 Sacramento Banana Festival, August 19-20, 2023, at William Land Park
View this post on Instagram
This summer, go bananas at the 10th Annual Banana Festival: 'Banana International.' This multicultural event celebrates various cultures that use bananas as food or as a part of art and their culture, including Asia, Africa, and the Americas. 
Prepare for a fun-filled family day with all kinds of entertainment, including live bands and performances, multicultural food, beer, wine, games, contests, art exhibits, shopping, a kids' zone, carnival rides, and more! 
Concerts in the Park, May 5 – July 28, Cesar Chavez Park
View this post on Instagram
Bring your blankets and lawn chair, and see you at Cesar Chavez Park every Friday from 5 pm to 9 pm for one of the best free concert events in Sacramento – Concerts in the Park. It's free! So unless you have a very important appointment set for the night, join the party and jam with their smashing lineup of local legends, DJSs, and Grammy-winning artists.
Sol Blume Music Festival, August 19-20, 2023 at Discovery Park
View this post on Instagram
This annual music festival is often held in Spring at around April, but due to flooding at Discovery Park, where the festival is always held, it's been moved to August 19-20, 2023. This means you can still score tickets!
Where to stay in Sacramento
There are many things to do in Sacramento this summer, and they're all guaranteed to be fun and exciting! If you're coming over to attend one of the festivals or events in Sacramento or looking to get out of your own home without going too far, stay with us at Lion's Gate Hotel for a relaxing and comfortable stay away from the city buzz and amidst our beautiful gardens.
Indulge in a refreshing swim in our sparkling outdoor pool, where you can soak up the California sunshine and beat the summer heat. For fitness enthusiasts, our state-of-the-art gym is at your disposal, allowing you to stay active and energized during your stay. When hunger strikes, our onsite restaurant serves up delectable dishes crafted from locally sourced ingredients.
Book your summer getaway at Lions Gate Hotel today and experience the perfect blend of comfort, convenience, and tranquility. We can't wait to see you.
Recent Blogs