Best Places to Walk in Sacramento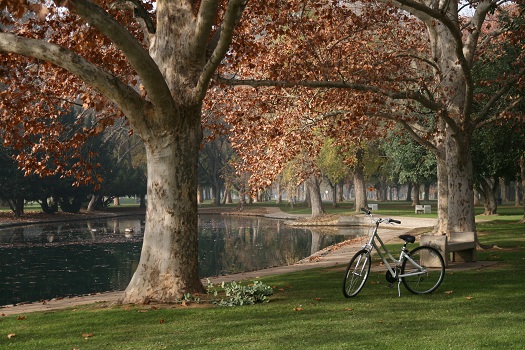 As the largest city in California's Central Valley, Sacramento is home to many attractions. This bustling town has something for everyone, including plenty of parks and public areas with beautiful scenery for residents and visitors to enjoy year-round. If you're looking for places in Sacramento where you can take a pleasant leisurely stroll, these are five of the most walkable spots in the city.
North Oak Park
This is a beautiful oasis located near the north area of Sacramento. The loop around the park has nine acres of green space to explore and includes picnic tables, sports fields for playing catch or Frisbee, and trails that are great for jogging. You'll find plenty of trees for shade and benches throughout the park that are perfect for sitting down to read one of your favorite novels or enjoying a romantic moment with that special someone. After a day of fun in the sun and fresh air at this gorgeous park, you'll be ready to head back to your hotel in Sacramento for a delicious dinner, some refreshing cocktails, and an evening of relaxation.
Old North Sacramento
This neighborhood is located near Broadway and the Sacramento River. At the many shops in this area, you'll find everything from soy candles to vintage jewelry. As you stroll past the antique shops, boutiques, bars, and eateries along the way, you'll find beautiful public art that adds a splash of color for passersby. You can also check out one of the two parks in the area.
Hollywood Park
Hollywood Park is located near the south area of Sacramento. This small park has several entrances and exits, making it easy to find your way around. It's also just a short drive from several eateries, so you can park and grab a bite. Two ponds within the park attract many different species of birds throughout the year. The park also has a walking trail.
Curtis Park Village
This lovely area is located near the heart of Sacramento. You'll find a variety of shops in this village, from a bakery to a sushi restaurant and many other different types of cuisine along the way. As you stroll through this charming area, you can grab a cup of coffee at one of the cafés located in the village.
Med Center
This center is located near the Sacramento Medical Plaza, and it features an outdoor courtyard that's open to the public. Designed for the medical center's patients and visitors to enjoy the great outdoors during their time away from home or work, it's a quiet place where you can relax. There are also several restaurants in the area where you can grab a bite before or after you enjoy your walk.
When you're planning your Sacramento trip, make sure to reserve a room or suite at Lions Gate Hotel, where history meets modern luxury. We're one of the most comfortable and ideally located hotels in Sacramento. You'll be delighted by our history-inspired aeronautical décor, sophisticated accommodations, and luxurious amenities, including complimentary parking and WiFi, a fantastic on-site restaurant and full-service bar, an outdoor pool, and flat-screen TVs. To reserve your room, call us today at (916) 640-0835.
Recent Blogs